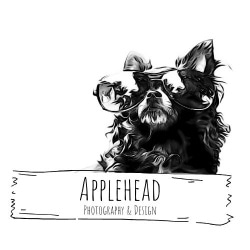 Best Wedding Photographers in Atlanta, Georgia and North Carolina
Applehead Photography and Design
About
MEMBER SINCE 2021
We are Applehead Photography and Design, and our combination of directing and documenting provides our clients with photos of raw emotions and interactions and allows us to truly get to know each and every person we photograph. It's pretty awkward to have your photo taken by a couple of strangers, but our hope is that by the end of the day, you feel like you had your photos taken by a pair of old friends. To us, it's not just about the end product you receive -- it's about the adventure and the memories we created in order to do so.
In your wedding planning, you've probably seen the word "investment," where the idea is that you're investing your money in exchange for a service. For us, we use the term to describe how we invest ourselves in you and your day. Your wedding adventure with us is more than a service and you are more to us than a consumer. We are here for you as more than photographers. We'll serve you in any way we can, whether that's keeping track of your timeline, running to get your mom so she doesn't miss a moment, carrying your train, holding your bouquet, or just being a friend. At the end of the day, being a part of your wedding means more to us than the paycheck we receive. If you honor us by choosing us as your photographers, our actions and attitudes will reflect nothing less than that. It's not just about producing beautiful phtos. It's about being there for you in one of the most important moments of your life so that you remember it for all of its joys and nothing less.
Why couples love Applehead Photography and Design
Request Information
Thank you for your submission. We will be in touch soon!
X

Email Sent.