Michael Freas Photography
Best Wedding Photographers in Florida
About
North Carolina mountain born and bred, I never expected to call Florida my home. If I'm being honest, I never expected to become a photographer, much less a wedding photographer. I'm learning that the best things in my life are things I never expected, and things I could not have imagined.
Nature, light, and music has always drawn me in and quieted me. If you have a messy, chaotic mind like mine, you might understand that. When I put the camera to my face for the first time, it unlocked something inside me. I'd always been the funny one, the loud one, the athletic one, the naughty one, but never the CREATIVE one. But that creativity was in me, and all it took was a dusty old Kodak Ektra 100 camera that my grandpa gave me.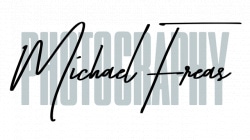 Request Information
Thank you for your submission. We will be in touch soon!
X

Email Sent.