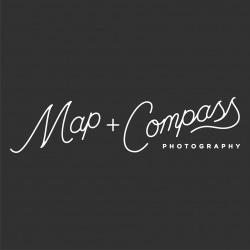 Best Wedding Photographers in Denver, Colorado
Map and Compass Photography
4 REVIEWS
About
MEMBER SINCE 2019
Hey guys! I'm Nicole, an intimate wedding, destination, and elopement photographer passionate about capturing genuine, true moments between two people in love! share your adventurous spirit, your desire to step off the beaten path and chart your own course.
Whether you're planning far-off travels for a destination elopement, an intimate wedding with close friends and family, or an elopement, I'm excited to be your guide in creating your extraordinary day and capturing every moment!
Why couples love Map and Compass Photography
Lauren B.
Charleston SC
Reviewed on Nov 29, 2020
Nicole was our photographer for both engagement and wedding photos. I happened to come across a beautiful shot from an elopement on her Instagram and fell in love with her page. Coincidentally, she was going to be in El Paso around the time we were...&nbsp &nbsp Read More
Alexis F.
Moab, UT
Reviewed on Oct 15, 2020
Working with Nicole is a magical experience. Her work speaks for itself, but as an individual she is incredibly thoughtful, professional, artistic, and TALENTED with what she does. She planned not just one, but two sessions for us due to COVID and ev...&nbsp &nbsp Read More
Torey C.
Colorado
Reviewed on Aug 19, 2020
When you choose to do an adventure elopement, you choose to spend a lot of your day with you, your partner, and your photographer, and I cannot emphasize this enough- you want that photographer to be Nicole. Nicole is sweet, she is fun and easy to be...&nbsp &nbsp Read More
Molly I.
Frisco, Colorado
Reviewed on Jul 16, 2020
I like to think that there was some sort of karmic force at work to push me and my (now) husband to connect with Nicole, who shot some of the most beautiful, raw and real photos for our elopement day in Colorado. We did 7 different meet and greets...&nbsp &nbsp Read More
Request Information
Thank you for your submission. We will be in touch soon!
X

Email Sent.