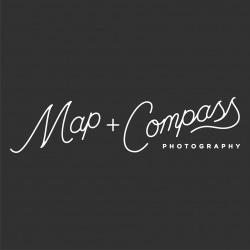 Best Wedding Photographers in Denver, Colorado
Map and Compass Photography
13 REVIEWS
About
MEMBER SINCE 2019
Hey guys! I'm Nicole, an intimate wedding, destination, and elopement photographer passionate about capturing genuine, true moments between two people in love! share your adventurous spirit, your desire to step off the beaten path and chart your own course.
Whether you're planning far-off travels for a destination elopement, an intimate wedding with close friends and family, or an elopement, I'm excited to be your guide in creating your extraordinary day and capturing every moment!
Why couples love Map and Compass Photography
Sami S.
Texas
Reviewed on Feb 02, 2021
When my fiancé and I set out to find a photographer for our wedding, we knew we were up for a challenge. We are both creative individuals and we recognized that we needed someone who understood our vision and our personalities and who could make bot...&nbsp &nbsp Read More
Helen
Dripping Springs, Texas
Reviewed on Jan 24, 2021
Nicole is a tremendously talented photographer and a gem of a person. I cannot say enough wonderful things about our experience working with her. From our first consultation, I knew we had found a great photographer for our wedding. She took the tim...&nbsp &nbsp Read More
Autumn O.
Cypress Valley
Reviewed on Jan 15, 2021
Nicole was the first and best decision we made for our wedding. She is a photographer and wedding guide rolled into one kickass package. She was able to take our very vague notions of what we wanted and create an amazing vision for our wedding. Then ...&nbsp &nbsp Read More
Priscila A.
Big Bend National Park
Reviewed on Jan 08, 2021
I will be forever thankful to have found Map + Compass Photography in our search for a Big Bend elopement photographer. Despite all of the curve balls COVID-19 has thrown our way (canceled wedding, park closures, etc.), our elopement was fun and ever...&nbsp &nbsp Read More
Ali A.
Signor Vineyards - Fredericksburg, TX
Reviewed on Dec 31, 2020
We were completely lost on where to begin planning an intimate wedding when COVID hit, and then we found Nicole. Anyone who has seen her photos knows they are amazing, but you get so much more than just great photos when you work with Nicole. The kno...&nbsp &nbsp Read More
&nbsp

+ See More Reviews
Request Information
Thank you for your submission. We will be in touch soon!
X

Email Sent.