Rust & Bark Photography
Best Wedding Photographers in Toronto, Ontario
About
Rust and Bark Wedding Photography is a Toronto-based company comprised of two passionate photo artists with an eye for detail and a love for all things weddings.
Together, our educational backgrounds broaden from one side of the photographic spectrum to the other. Laura, a photography major from OCAD University, focuses on capturing true emotion though her work. Her attention to detail ensures that each photo reflects the raw beauty of any moment. Paige, a graduate from Humber College's Creative Photography program, brings a sense of technical genius and a delicate touch to her film and digital photography.
When it comes to creating photos, what can we say? We're obsessed. We are life-long friends; a solid foundation built largely on our shared love for photography. We started experimenting with film when we were kids, using our parent's bathrooms as makeshift darkrooms. Over a decade has passed, and we continue to follow our passion, hoping you will fall in love with the photos we create.
Inspired by the aesthetic of fine art imagery and the tactility of film photography, we strive for a different world through our wedding photography; a world of story-telling and meticulous detail, coming alive through our artistic perspective and dream-like visual approach. Our goal is to capture those impossible-to-explain emotions and mold them into visionary pieces of art you can hold in your hands. We believe that representing visual depictions of your wedding day is to be treated with care and thought; we hope that the sense of joy continues on through each glance at your photos together.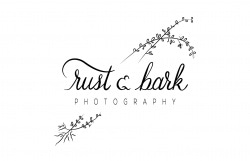 Request Information
Thank you for your submission. We will be in touch soon!
X

Email Sent.