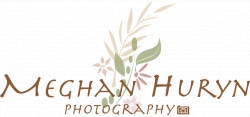 Best Wedding Photographers in Ontario
Meghan Huryn Photography
About
MEMBER SINCE 2020
Hey, I'm Meghan, the photography lover behind all these images. There's just something so special about the ability of photography to take a snapshot of a fleeting moment and save it forever exactly how it was, and that's what I love most about it. I think we can all be a little bit different when in front of a camera, but I strive to go beyond that invisible wall those big lenses can create and photograph you as you truly are in the moment, because those amazing little moments when we're having the most fun as ourselves are always the ones we end up cherishing most. That's why my photography style lies more along a documentary, photojournalistic approach. You do you, I'll bring the camera. The real, the raw, the beautiful, the planned and unplanned - I'm here to capture it all for you.
My passion for using a camera as a storytelling device developed many years ago through the influence of my grandfather. He used to constantly capture everyday moments of me as a kid, and now looking back on the photos many years later, I realize the huge amount of special memories he was able to save for me by snapping that shutter button all the time. And now that's what I strive to do for you.
And that's why I especially love capturing weddings and shooting with couples. There's a particularly beautiful outpouring of love that can be caught so amazingly during weddings and couple shoots, so many mini moments and tiny gestures that I am honoured to witness, and I am humbled and joyful to have the opportunity to catch them with my camera.
What are some more facts about me? I absolutely love being out in nature and shooting in gorgeous outdoor backdrops whenever possible - natural light is so fun to play around with. I've got a background in visual arts and think of photography as a form of painting. I'm an avid gardener, sunset watcher, music lover, animated movie obsessor, kombucha drinker, and if you bring your dog to a shoot I swear I will try my very hardest not to spend the entire time giving them belly rubs.
But seriously, let's get in touch. Let's grab a coffee and discuss your wedding day plans. Let's talk about your favourite place to visit in the city and make your engagement shoot as chill and real and you as possible. Let's talk about the memories your future self will hold dear to your heart. And let me capture them all as they beautifully unfold.
Why couples love Meghan Huryn Photography
Request Information
Thank you for your submission. We will be in touch soon!
X

Email Sent.