Jennifer van Son Photography
Best Wedding Photographers in Ontario
About
I'm a small town girl from the Rockies who moved to Toronto on a whim and stayed when I met the love of my life.  Along with this handsome redhead, we've built a home near the city with our young twins and scruffy rescue-mutt. 
Some things you should know:  I've watched the Office all the way through 8 times, I'm a concert t-shirt hoarder, I have a strong bond with cheese, and I'm pretty sure I was born in the wrong decade.  I love to embarrass myself & my assistant Julie on the dance floor, usually to some BeeGees tunes.  
To be honest I don't take myself all that seriously, but what I do take seriously is the role I'm priveleged to have on a wedding day - which is to tell your beautifully unique story.  If you're on the lookout for an all-business photographer I'll admit, I'm probably not the one for you.  However, if you think a part-time BFF, boutonniere pinning expert who cries at the drop of a hat and sincerely loves what she does... we might just be a good fit to work together.

~Jen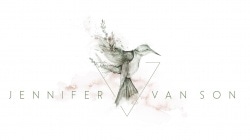 Request Information
Thank you for your submission. We will be in touch soon!
X

Email Sent.