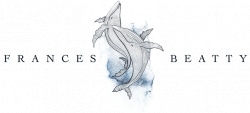 Best Wedding Photographers in Ontario, Canada
Frances Beatty Photography
About
MEMBER SINCE 2016
ohhello! I'm Frances-- a photographer with a fine art background and a serious soft spot for love, wide open spaces, wandering barefoot and giving epic hugs. I'm drawn to connections, anything outdoors, raw emotion, natural light and the human experience. I am a big believer in bear hugs, loving big, and making things by hand. I think I look ridiculous when I laugh, but it never stops me from doing so.
Photography for me is all about connection and creating a window into your lives for future generations to peer into. Every one and every relationship is unique. Your images should be too. Annie Leibovitz said it best "When I say I want to photograph someone, what it really means is that I'd like to know them." That is so true for me. I don't just want to photograph you, I want to know you.
Want to know more?
I married my favourite person in the whole world who makes me laugh every single day, even during a quarantine. He makes my heart swell, keeps me grounded, and takes me on amazing adventures. Our very first date was a Kevin Costner marathon, which we relive every year on what we've dubbed Kevin Costner Day.
I live in a teeny tiny town in the country, with cliffs in my backyard, a river across the street and so many orchards. We chose this area for those three main reasons. It makes rock climbing, hiking, paddling and making apple cider so much easier when it's in your backyard.
I am currently pretending I can carve wooden spoons and learning to play the autoharp.
I dance every day without fail.
Salad. Salad is my favourite food. We are friends. That doesn't stop me from loving salt n vinegar chips.
Why couples love Frances Beatty Photography
Request Information
Thank you for your submission. We will be in touch soon!
X

Email Sent.