3B Photography
Best Wedding Photographers in Ontario
About
I'm Brjánn (Brian) Batista Bettencourt, I'm a Toronto-based documentary photographer. Before I started shooting weddings 4 years ago I used to work as a full-time photojournalist for the Globe and Mail and the Toronto Star. My experiences working in these fast-paced creative environments has proven to be invaluable in my artistic pursuits and given me important creative tools to become a well-rounded storyteller.
I photograph weddings as an active-observer, an individual who is naturally present, allowing for sincere moments to be captured. By incorporating myself into the experience and getting to know the people I work with in an honest way, a level of trust is created allowing for genuine candid emotion and experiences to materialize.
No matter what I shoot as a photographer there will always be small traces of my creative self within the photographs. I always hope to achieve empathy and a sense of nostalgia through my images. A combination of documentary and fine art, cinematic and editorial, all elements influenced by my creative and personal experiences.
Photographing weddings provides me with a unique opportunity to combine my outside artistic influences with my storytelling abilities. Art has always played a large role in my life, music and literature especially. My entire childhood and adolescence can be embodied by various album art from my cassette tapes and vinyl.
Photography is a beautiful medium capable of expressing subtle emotion and challenging perceptions, and when reduced to its simplest form, analog film photography, you end up with a by-product that comes from a place of calculated sincerity and a tangible human element. These influences are embodied and amplified with my use of analog film, which plays a large role in my work and photographic process since my first experiences with photography back in high school.
Editorial and wedding photography have given me immense opportunities to work and travel across the entire country and world, including my homeland of Portugal, my hometown of Ottawa and my partner's hometown of Calgary, Alberta.
Having been a professional photographer for nearly a decade now I have countless images of myself and my loved ones. I get sentimental going through my old photographs and realizing how fleeting life can be, and how fortunate I am that I have these memories of beloved people and cherished moments long forgotten. That's the feeling I hope to pass on to your future selves through tangible memories.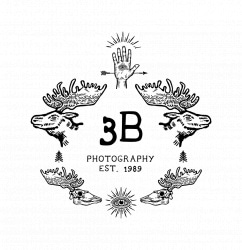 Request Information
Thank you for your submission. We will be in touch soon!
X

Email Sent.