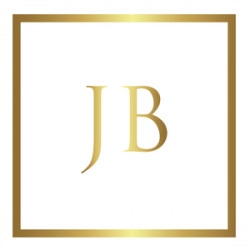 Best Wedding Photographers in Vancouver, British Columbia
Justine Boulin Photography
About
MEMBER SINCE 2019
Hi, I'm Justine!
I'm a Vancouver-based photographer, light-chaser, and mom to two energetic boys who love to get up before the sun does.
I want to photograph what's real. Real stories, real relationships and real personalities - the perfect imperfection of it all. I photograph in a documentary style and I can really credit that to my kids, ha! When my oldest was a baby and I was still learning how to take an actual photo, I realized around the time when he was six months old that I was photographing all these set up moments and that really wasn't what our life was like during that time. As chaotic and messy as it was with a newborn baby at home and two very sleep deprived parents, it was also beautiful in it's own way. It might sound crazy, but it was that beautiful and chaotic mess that I wanted to remember. The realness of life and the love.  So I started just simply documenting. It just seemed the natural way to go. And now looking back at those photos, I LOVE them and what they represent and the memories they bring up.

A lot of that 'why I shoot this way' has carried over to my wedding work. I LOVE watching how couples interact and documenting those relationships. The relationship between the couple of course, but also with everyone else attending - their siblings, and parents, and grandparents. Capturing a person's personality (especially when they think no one is looking or have forgotten about the camera) - who they are and their relationship with those closest to them is always something I'm thinking of when I'm shooting. What you end up with is this very honest record of the day.
Why couples love Justine Boulin Photography
Request Information
Thank you for your submission. We will be in touch soon!
X

Email Sent.