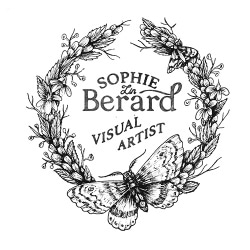 Best Wedding Photographers in San Francisco, California
Sophie Berard Photography
About
MEMBER SINCE 2017
Hi, my name is Sophie and I am a wedding photographer based out of San Francisco, California. My favorite mediums to work with, in the world of photography, are film and digital.
I also paint and draw and love the mediums of oil and charcoal.
I grew up with an artist as a mother and from an early age, I knew I wanted to grow up and create.
Growing up also included quite a bit of moving and ten years, twelve schools and five states later I gradually understood the beauty of the human connection that is spontaneous.
In this understanding, I became a lot more accepting of myself, in who I am and what I value. That deep connection you feel with someone who allows vulnerability to be present, without judgment. The understanding that love is universal and each person has their own way of receiving and showing love.
I suppose it would be through valuing love as a verb that I became drawn to documenting weddings. Reframing that love is not just a word you say but a thing you do reinforces so much of the work that I do and the moments I place value in. There's this saying that love is in the little things, and I find deep resounding truth in that.
This truth is all around you, and it's clear that on a day with high nervousness that it can be easy to lose sight of these things. Which is exactly why it is so important to have someone around who shares your same values.
I'm Sophie and I really love animals, kind hearts and documenting moments that will last for generations.
Why couples love Sophie Berard Photography
Request Information
Thank you for your submission. We will be in touch soon!
X

Email Sent.