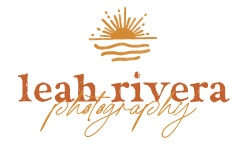 Best Wedding Photographers in San Diego, California
Leah Rivera Photography
5 REVIEWS
About
MEMBER SINCE 2020
Hi there! I'm Leah :)
I've been taking photos for over the past 7 years and have learned so much along the way, no only about photography but also what I am passionate about. I specialize in photographing couples, micro-weddings and adventurous elopements in SoCal and across the coast.
On any given day in my downtown you can catch me watching re-runs of The Office, allowing myself to wander in Target or burrowing my face into a book. I'm the type of girl that will dance to some good tunes wherever I am and cry to every Disney movie even if I know how it ends EVERY TIME (I'm looking at you, Up).
Serving others is my life call as I am called to be a child of God. That means serving everyone, no matter who you are or who you love. At the heart of why I love to photograph weddings, elopements and couples is because of how my heart yearns to serve and connect with others. I truly want to know about you and your partner and get to know what you are passionate about and why you fell in love with your significant others. Having a photographer at your wedding should be more than just someone who will take photos of you; it should be someone who you trust like a close friend to capture your truest and most intimate selves while expressing your love to your partner.
So, if you're ready to start this fun experience with me, go ahead and send me an email today!
Why couples love Leah Rivera Photography
Louisa
Concordia, MO
Reviewed on Mar 27, 2021
Leah obviously loves what she does. More importantly, she cares about people, and that shows in her work. In addition to being extremely talented, Leah is flexible, kind, supportive, and professional. She's a great communicator and responded quickly ...&nbsp &nbsp Read More
Madison R.
Nebraska
Reviewed on Feb 07, 2021
Leah Rivera did an incredible job photographing our engagement photographs and wedding day. Leah was very flexible and open: she drove from California to Arizona for our engagement photographs and flew to Nebraska to photograph our wedding. Leah was ...&nbsp &nbsp Read More
Zoe W.
Central Wisconsin
Reviewed on Jan 06, 2021
Working with Leah was and has been an absolute dream! She's such a strong-willed, kind, and creative woman. Her passion and creative juices are always flowing and will produce a product that you will absolutely love!! She will no doubt have your best...&nbsp &nbsp Read More
Sofia C.
Minneapolis
Reviewed on Dec 22, 2020
We have done two engagement shoots with Leah and it has been the best. She made us feel comfortable and we had tons of fun! She is easy-going and down for trying new things! the photos we have gotten back are gorgeous! I really cannot wait until our ...&nbsp &nbsp Read More
Kayla E.
Minneapolis
Reviewed on Dec 21, 2020
Leah is absolutely amazing. She is fun to work with, prompt and professional, and makes you feel comfortable in front of the camera. She is always quick to respond to any questions you might have and goes out of her way to help with the wedding plann...&nbsp &nbsp Read More
Request Information
Thank you for your submission. We will be in touch soon!
X

Email Sent.