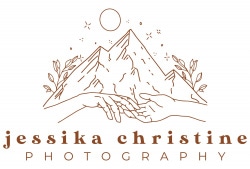 Best Wedding Photographers in San Diego, California
Jessika Christine Photography
About
MEMBER SINCE 2019
HEY FRIENDS! I'M JESSIKA AND IF I COULD BE ANYWHERE IN THE WORLD IT WOULD BE ON TOP OF A MOUNTAIN, WITH THE WIND IN MY HAIR.
I'm a National Park Weddings & Adventure Elopements photographer based in San Diego, but I'm always packing my bags for an adventure! I grew up camping and hiking, so the outdoors are a big part of who I am(thanks mom!) I'm a huge book worm! In High School, I may or may not have skipped class to go read a book. I love discovering small, hipster coffee shops in every town. In the epic battle of pizza vs. tacos...PIZZA wins, hands down! Most days you can find me cuddling my 4 dogs and watching Fraiser, Law & Order or Gilmore Girls. I really enjoy yoga, but I'm still working on reaching my toes. I've lived in Washington, California and Missouri, can you guess which one is my favorite...here's a hint, Mt.Rainier! I love minimal, boho, adventurous, and authentic life moments.
LET ME EXPLAIN ADVENTURE WEDDINGS & ELOPEMENTS REAL QUICK
Eloping doesn't mean running off and having a secret ceremony anymore. It's about choosing an intentional way to spend your wedding day. Eloping is getting to choose the experience you want! You can say I do at a cabin, surrounded by your favorite people. Maybe you crave more adventure? Lets hike up a mountain, watch the sunset and have a bonfire! These are only a couple of ways you can decide to elope and have the adventure of your dreams. I'm here to tell your story, your way!
Why couples love Jessika Christine Photography
Request Information
Thank you for your submission. We will be in touch soon!
X

Email Sent.