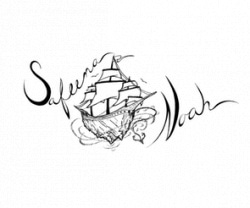 Best Wedding Photographers in Northern California
safeena noah photography
2 REVIEWS
About
MEMBER SINCE 2020
Hi! I'm Safeena. My friends call me Saf, so so can you.
I cherish global impact, outdoor adventure, and genuine human connection - and so I've integrated all those things into my work.
I believe in honest and emotive storytelling, generosity, and inclusivity. I am passionate about making adventure accessible in the elopement and wedding world.
I think of my creativity as existing in harmonious duality. As a cross between editorial (the pretty) and documentary (the gritty), I strive to portray what is honest in the loveliest way. No need to choose between big, epic portraits and small, truthful moments. No need to pick either loud, joyful photos and quiet, restful images. If it's honest, it's going to be documented. I guide but do not micro-manage. I shoot for how it feels, and focus more on creating a space that lets the beauty of your natural connection shine through than trying to fit you into a box of Pinterest perfection.
I'm based in Malibu, CA, but California's big wide open and Eastern Sierra are a second home to me. I've gotten to know this state through my unreasonable day-trip habit, climbing, and camping. I love showing the best nooks and crannies to new friends.
I'm also well-versed in international destination work, having shot weddings on 5 continents, living on 4 continents, and traveling to over 40 countries in 6 continents (Antarctica, I'm coming for you). I have destination honeymoon/elopement itineraries for some of favorite adventures called the Honeylopement Adventure collection, and would be stoked to bring you along for the ride.
Why couples love safeena noah photography
Rebecca P.
The Lodge at Malibou Lake
Reviewed on Aug 13, 2021
Safeena's photography and editing skills are pure magic! My husband and I first booked Safeena in early 2019. She stuck with us for 2.5 years through all the pandemic madness and accommodated our postponement so gracefully. My husband and I are not t...&nbsp &nbsp Read More
Sydney
Malibu
Reviewed on Apr 06, 2021
We booked Safeena for our wedding photography and have absolutely no regrets. It was important to us to not just capture the day, but really the feeling of our wedding and real emotions. Not only does she manage to put human feelings into photos, but...&nbsp &nbsp Read More
Request Information
Thank you for your submission. We will be in touch soon!
X

Email Sent.