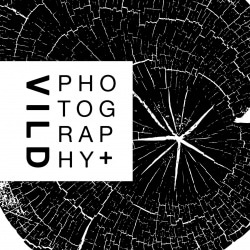 Best Wedding Photographers in Lake Tahoe, Nevada
VILD Photography
14 REVIEWS
About
MEMBER SINCE 2021
VILD, (sounds like "build") means wild in Swedish and fully represents everything we love.


Call us crazy (or, better yet, call us wild), but we believe your wedding should be just that: yours. From skirting tradition and saying "no thanks" to the sea of same—to climbing high and rocking hiking boots for your vows—if it speaks to your soul, we say go for it. Regardless of what your dream day looks like, we're here to capture how it feels. At the end of the day, our goal is simple: to deliver images that are emblematic of both your extraordinary love and the honest energy of your epic celebration.
Why couples love VILD Photography
Catherine P.
Convict Lake, Mammoth Lakes, CA
Reviewed on May 21, 2022
We found vildphotography after months of searching for the perfect photographer for our winter elopement at Mammoth Lakes, CA. He's not local but he did not mind driving in the crazy winter weather. At first we were unsure about having a photograp...&nbsp &nbsp Read More
Bailey V.
Tahoe
Reviewed on Apr 03, 2022
Beautiful photos were one of our top priorities for our wedding. M responded to my email fast and answered all the questions I had (there were a lot 😁). Through the entire process, I felt supported and like I had people who saw our vision and were...&nbsp &nbsp Read More
Allison I.
Tahoe Blue Estate
Reviewed on Mar 27, 2022
Working with Rob and M of Vild Photography far surpassed our expectations of what a photography team could do or be! Their communication was thorough, prompt, and professional – and we always felt like they were truly stoked to be a part of our pro...&nbsp &nbsp Read More
Victoria K.
Hyatt Regency Lake Tahoe
Reviewed on Dec 06, 2021
Rob and M did such an extraordinary job capturing our wedding day! They are professional, talented, and personable which made working with them easy and enjoyable. My fiancé and I traveled to Lake Tahoe early for our wedding and Rob and M recommend...&nbsp &nbsp Read More
Lauren F.
Olympic Valley, CA
Reviewed on Oct 16, 2021
M & Rob were the most perfect photographers for our Olympic Village wedding! They are both so easy to be around which made the whole event and the intimate photos so comfortable and enjoyable. The photos are absolutely incredible, and I'm so thankful...&nbsp &nbsp Read More
&nbsp + See More Reviews
Request Information
Thank you for your submission. We will be in touch soon!
X

Email Sent.