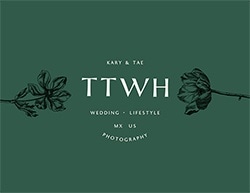 Best Wedding Photographers in Los Angeles, California
The Times We Have
About
MEMBER SINCE 2018
Forty years from now, your grandchild is sitting on your lap and asks you about your love story.
What do you remember? What will be the memories you will hold on to?
Epic photos? We will make sure you have beautiful portraits of yourselves, but more importantly we will document the raw moments most people never see, find grace in the ordinary, so your kids and their kids will remember who you really were and not just how you looked.
Preserve your memories and build your visual legacy.
We will walk together with you, every single moment. From the beginning until the end, we understand that planning a wedding is a big adventure. So we created a process that is effortless and more importantly stress-free. The last thing you need to worry on your wedding day is doing photos. We want you to enjoy to the fullest the only day you will have all your loved ones in one place.
Trust your emotions.
Share your vulnerabilities, remember the day when you pulled people together, danced all night, shouted from the top of your lungs, and that dirty dress and shoes is the only vestige you have.
Because the times we have now, we won't have them back, that is why we have beautiful memories to keep them close to our hearts.
So what are you waiting for? Let's celebrate!
Kary & Tae
Why couples love The Times We Have
Request Information
Thank you for your submission. We will be in touch soon!
X

Email Sent.