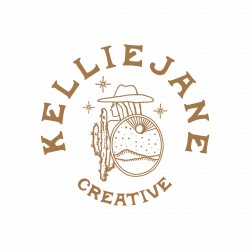 Best Wedding Photographers in Southern California
Kellie Jane Creative
7 REVIEWS
About
MEMBER SINCE 2020
a u t h e n t i c s t o r y t e l l i n g
Hello! I'm Kellie, photographer, videographer and storyteller. It's great to kind of meet you! I'm addicted to adventures and new places. I love late nights at home on the couch with my pets. Mexican food is forever and always my #1. I'm always on the search for what's going to challenge me next. I truly enjoy being creative. Give me some pretty light and a camera and I'll get lost for hours.
I absolutely love serving people in a creative way. I'm inspired every day by the most uncommon or simple things. The love between two people should be captured in a way that depicts their true story and the emotion of their day while inspiring others.
We are all out there searching for authentic, genuine people. I strive to be that every day. If you feel a connection here, lets chat! I'd love to get to know you more.
Why couples love Kellie Jane Creative
Lauren L.
Ponte Winery
Reviewed on Apr 08, 2020
Kellie is truly amazing to work with! Both my husband and I are not comfortable in front of the camera, but she was so fun and creative that we were totally put at ease. Our engagement and wedding photos turned out better than we had hoped. She was a...&nbsp &nbsp Read More
Carla F.
Hidden Oaks: Private Weddings and Events (Ramona, CA)
Reviewed on Apr 08, 2020
Kellie was the first vendor I booked, literally right after getting engaged. I'd been stalking her Instagram for the longest and knew I wanted to work with her. Our engagement and wedding photography + videography are a literal dream. She was amazi...&nbsp &nbsp Read More
Madison G.
Crestmore Manor
Reviewed on Apr 08, 2020
Kellie & Curtis were amazing! They were right on time and Kellie took all the stress off of me on my wedding day. I was so thankful to have her and she created BEAUTIFUL pictures that I wish cherish forever. Her photos make my wedding come back to li...&nbsp &nbsp Read More
Katlin P.
Crestmore Manor
Reviewed on Apr 08, 2020
Kellie is an AMAZING photographer! She shot at our hectic wedding in September. She made us all so comfortable, and caught the best moments! Our pictures are AWESOME! We would work with Kellie again in a second! ❤️
Mindy M.
Joshua Tree
Reviewed on Apr 08, 2020
Kellie is the best! I was honored to have her shoot family photos and my maternity photos. She's very talented and has the perfect eye!
&nbsp + See More Reviews
Request Information
Thank you for your submission. We will be in touch soon!
X

Email Sent.