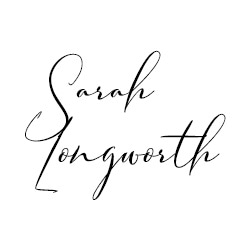 Best Wedding Photographers in Austria
Sarah Longworth Photography
4 REVIEWS
About
MEMBER SINCE 2020
Based in Vienna, I offer a natural and romantic style of photography for couples in Austria and throughout Europe.
My photography journey began with traditional darkroom practise, so I instinctively bring this slower and more narrative approach to my work, regardless of the medium.
I love to find the quiet, in-between moments, the seconds in time which could easily be forgotten but are captured to be looked back on in years to come.
I cover weddings and elopements of all kinds, from inner city ceremonies to wild adventures out in the mountains.
If you're planning an adventure in Austria or Central Europe soon I would love to join you.
Why couples love Sarah Longworth Photography
Valerie S.
Stadtflucht Bergmühle
Reviewed on May 16, 2020
Als wir Sarah kennenlernten, wussten wir sofort, dass wir uns keine anderen FotografInnen anschauen müssen. Sie war perfekt für uns. Sarah war von Anfang an extrem lieb, offen und professionell. Ihr Vertrag ist klar formuliert, und wenn es Fragen...&nbsp &nbsp Read More
Emma Y.
Lancashire
Reviewed on May 07, 2020
We spent a lot of time researching various photographers and styles and as soon as we saw Sarah's work and initially spoke with her, we knew she would be great. We have already recommended Sarah to several friends and family and have done so withou...&nbsp &nbsp Read More
Polly G.
Yorkshire
Reviewed on Apr 28, 2020
Sarah is a joy to work with. She puts you at ease immediately which results in beautiful, natural wedding shots. The photos we got from our wedding are amazing, they really capture the spirit of the day and our happiness, but Sarah was also a pleasur...&nbsp &nbsp Read More
Abi L.
Wyresdale Park, UK
Reviewed on Apr 22, 2020
Sarah was a dream to work with, listening and chatting through our plans from the start! We went for Sarah's full package and didn't regret it - the engagement shoot was fab, and Sarah was happy to work with us around what we wanted, capturing a walk...&nbsp &nbsp Read More
Request Information
Thank you for your submission. We will be in touch soon!
X

Email Sent.