Soulmade Stories
Best Wedding Photographers in Sydney, Australia
About
'm Evan, me and my wife Clair are so freaking excited to see you here. You must have looked at our work and made a connection to it, and probably were able to envision you and your other half in our images together. It's really no better compliment that we could get than a couple like you guys trusting us to document their love story. BUT first things first - it's a big responsibility and we gotta make sure that we are a good fit. At the end of the day, we wanna be more than just your photographers or videographers for you. SO what does it mean?
It means that you'll be okay with us capturing all the real stuff. That you'll let us in and document the perfectly imperfect, the moments that you're there for and the ones that you miss. We want to capture them all for you. We want to capture your dad embarrassingly giving you a giant kiss on your cheek when he sees you in the white dress for the first time; your crazy windblown hair across your face as you read your vows to one another; your eighty-something-year old grandma wildly getting down on the dance floor; and the unexpected rain drops streaming down your cheeks with your tears. The big moments and little ones.

We want to capture them all for you. We want to be more than just your camera men, we want you to feel like we are no difference to your other guests on the day, and we are there to witness, to celebrate the beginning of your biggest adventure together, at the same time documenting it with our heart & soul ( and some gears )!
Chat soon!
Evan + Clair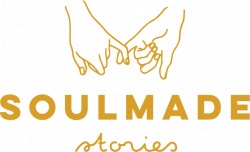 Request Information
Thank you for your submission. We will be in touch soon!