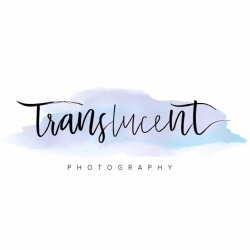 Best Wedding Photographers in Sydney, Australia
Translucent Photography
About
MEMBER SINCE 2018
Natural and affordable photography with a focus on the raw emotion and real candid moments.
Hi, I'm Lucy! I'm married to my handsome husband Dean, and a mum to two baby eastern-longneck turtles, Markle and Stark. I love a cup (or pot) of tea, Iron Man (and really anything Marvel), warm fluffy blankets and gorgeous sun-drenched sunsets. I love to travel and explore new places, whether boarding an international flight, or getting in the car and just going somewhere I haven't yet been.
It's so humbling to be invited into the lives of others to document the most important days of their lives.
I've been asked so often what I love to capture the most, and the answer for me is simple – it's love + joy. The love and blissful moments of newlyweds on their wedding day, the love and laughter amongst a family spending a moment together just being themselves, the love-filled hearts of new parents and their baby. Being able to capture these emotions across an array of different sessions keeps the fire for my passion alive.
I have an easy going, fun and natural approach to my sessions, where I make you feel as comfortable as possible. The walls of awkwardness come down the minute our session begins, regardless of whether it's a wedding, family or parents expecting a new arrival. With all my sessions I aspire to make you feel comfortable and capture the raw emotion, the seemingly little moments & the real connections.
I love nothing more than travelling to sessions, arriving as the photographer and leaving as a friend. Being able to capture your personalities, the laughter, love and having a ball of fun doing it, all whilst producing images you'll have to cherish for a lifetime – and all you have to do is be you! I'll handle the rest.
So, let's chase that golden light, those stunning views, capturing the wind in your hair and the love in your hearts... but let's start with a coffee first! Drop me a line and let's chat!
Why couples love Translucent Photography
Request Information
Thank you for your submission. We will be in touch soon!
X

Email Sent.