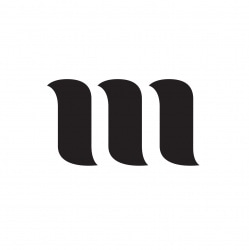 Best Wedding Photographers in Sydney, Australia
Maria Shiriaeva Photography
About
MEMBER SINCE 2020
Hey there! Thanks for visiting this page! Here is a little bit about me.
I love my family and friends, travels, reading, being in nature, visiting art museums, inspiring people, and I love taking photos!
Originally I'm from Russia and started my wedding photography career there. I was studying psychology and taking wedding photos. After I finished university following my psychology education, I found a job in a big company, which was exciting. I worked in the office for a week and understood that it wasn't for me. From there, I chose wedding photography. It gave me freedom and possibilities to create.
It was a bit of a broken heart story when I decided to travel to Asia to live and work in different countries. It was the start of my full-time wedding photography career. I bought tickets, saved 400 dollars, and moved to Vietnam. The money situation wasn't the best, and I worked hard to find my first shootings in Vietnam. It helped! I lived and worked in Vietnam for half a year. I lived in a tourist village in Vietnam, which was nice for a while but I wanted to go somewhere else.
I chose Bali because of "Eat, Pray, Love", I think :) or because of a picture in my mind with beautiful cliff landscapes, surfers, and waves. For someone from Russia, it is a dreamy place! So I moved to Bali, where I understood that the picture in my mind was from Uluwatu. Bali is a great place to explore, it has a unique culture and multicultural society. I have this explorer vibe in me, and I feel comfortable with people from all around the world, I find it exciting, and Bali beauty and mysticism - everything worked perfectly for my imagination and inspiration. So I've been living in Bali since 2014.
Now I'm in love with the best man ever :), and we live most of the year in Canggu in Bali. I'm working on growing myself as a human being, traveling, and learning different things.
I photograph elopements and weddings. I also take portraits, family, and pregnancy photos. I feel like I've been in wedding photography long enough to know what I love and what I don't love. So to keep an awesome relationship with my work and give you guys the best of it, I'm going to keep doing what I love doing.
I'm inspired by real, not perfect stories, inspired by people who want and are ready to be themselves but not photos they saw in social media. I'm inspired when couples trust me and give me creative freedom, I'm inspired by touching moments and unique light.
I don't think that a wedding is the main day of your life and that it should be perfect, so please don't hire me if you think like this.
I think that a wedding is a remarkable chance to be with your loved ones and celebrate it. The beauty of the wedding day is in all it's uniqueness, big and tiny moments, in people, in a relationship. An elopement is an adventure and experience which you share between you two, something intimate and touching. I recommend considering choosing an elopement if you don't understand why you even need a wedding.
I prefer to take photos where I feel life, emotions, feelings, and movements. I love effortless and real sense in the pictures or a "frame from the movie" mood.
Why couples love Maria Shiriaeva Photography
Request Information
Thank you for your submission. We will be in touch soon!
X

Email Sent.