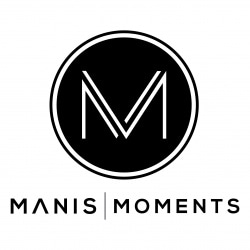 Best Wedding Photographers in Perth, Australia
Manis Moments Photography
About
MEMBER SINCE 2019
Hi, My names Naeem, but just call me Naz!
I'm a Singapore born Australian residing in Perth, Western Australia.
I started my journey with Photography not too long ago and I quickly realised I wanted to do more than just document a wedding day and taking nice photos. I would flick through my past work and got tired of the same traditional images taken in the same usual locations. I wanted to create Art, challenge myself and break the rules a little, while having a damn good time along the way. I'm so passionate about my photography and I hope that flame continues to burn so I can create something different and fresh every time.
My Idea of a perfect Wedding
Forget about what I think, or even what others think is perfect. However, a perfect wedding is something completely out of the ordinary to me but is exactly 'you'. Who is your Wedding for? Have a think about who you love, the things you love doing together and the people you'd love to share the celebration with.
For me, the key is to have fun on the day and allow some time to take a moment alone with each other. You just got married, embrace it! We would have already planned together how you would like to look back on your day. So chill, have fun and I'll be there to capture all those moments.
Why couples love Manis Moments Photography
Request Information
Thank you for your submission. We will be in touch soon!
X

Email Sent.