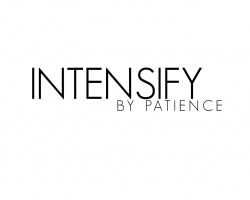 Best Wedding Hair and make-up in Georgia
Intensify by Patience
About
MEMBER SINCE 2017
My journey as a hair stylist and makeup artist started before I did. When God created me, He placed inside of me a passion and eye for creating art and beauty. As a child I remember being drawn to music, art, color, Barbie dolls, makeup, etc. I loved to sing, draw, and play dress up! I remember taking JCPenney's catalogs and sitting for hours coloring in makeup on the female models because I thought, "they could use a little more lipstick and bigger eyelashes!"

I loved my time in cosmetology school and after receiving my Master Cosmetologist license in 2010, I started to realize that the beauty industry was home to me. No other job I had ever worked gave me the joy and satisfaction that I received from helping women feel good about themselves. I poured myself into learning all I could learn about skin care, makeup, and hair. Makeup is really what ignited a fire inside of me like no other!
Why couples love Intensify by Patience
Request Information
Thank you for your submission. We will be in touch soon!
X

Email Sent.