Your Adventure Wedding
Best Wedding Planners in Norway
About
We Travel. We Hike. We Climb. We Rappel.  We're Part Mountain Goat!
Kidding aside, we literally live and breathe adventure personally and professionally.   Having over 10 years of destination wedding photography and planning experience, we are positive you'll have an unforgettable EXPERIENCE with us in all parts of Norway and beyond.  ...did someone day 14 hours of epic adventures in the Lofoten Islands?  Grainger Fjord?  Svalbard? ...yes please!
What Sets Us A Part From Other Adventure Wedding Planners + Photographers?
Hands down, it's the EXPERIENCE!  We have spent the time discovering the most kickass offbeat locations to hold adventurous weddings throughout Norway beyhond.  We are a team of professional, crazy creative, planning and scheduling geniuses, your endless answer source, feel like your best friends and many times your witty comic relief!  We love to laugh, create, connect, make your Adventure Wedding Day perfect, combat all unexpected moments with a smile and a plan, and more importantly forever pause this super exciting time in your lives with unforgettable adventure wedding portraits!
So!  Who are our favorite clients?  Couples that thrive on adventure and delight in details!  Are you an adventurous couple and having 10-200 of your closest friends join you for your Adventure Wedding Day?  Do you want your destination wedding to be a incredible action packed day for you and your guests?  We specialize in this!  …Or are you planning to runaway and romantically elope in Norway and are still dying to have stunning details and gorgeous wedding photos to tell the story of your adventure?
Keep the energy going and contact us!
With a smile, Ann Peters (Owner of Your Adventure Wedding)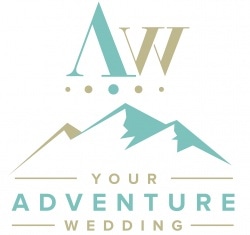 Request Information
Thank you for your submission. We will be in touch soon!
X

Email Sent.