Sam Jackson Photography
Best Wedding Photographers in Trinidad & Tobago
About This Artist
My name is Sam, I'm an intimate wedding + all things life and love photographer born and raised on a small Caribbean island, Trinidad & Tobago.
I am a minimalist photographer, not fussed with over the top and stiff, posed images. I want you to always be moving and having fun during your photos.
I'm passionate about capturing your moments authentically, the moments you want to remember forever, all while helping you feel your best infront the camera.
Let's Get Caught Up In Your Story, Love, Life And All The Mess In-Between.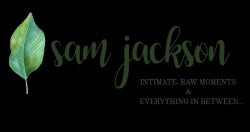 X
Your request for information was sent to
CONTACT
---