Liam Warton Weddings
Best Wedding Photographers in Sweden
About This Artist
Epic Colourful Wedding Photography!
Hey, my name is Liam and I am a storyteller with a passion for epic cinematic imagery. I love shooting film, drinking coffee, listening to 90s slow rock music and sleeping in with my girlfriend and cat.
I am a professional wedding photographer and have been for years. Photography is my passion and I put 110% into every wedding to ensure that my work is of the highest quality. For me the beauty of wedding photography is that it enables me to meet new people, travel, capture precious memories and witness in the love of others.
Great wedding photography is not just about me or you (the couple), instead it's a collaboration. It is only when we work together that we can create truely breath taking imagery. Something timeless!! My goal is to create a stressfree experience for my clients where they feel comfortable, relaxed and have fun. Whether your planning a wedding, a small elopement in the forrest or a couples shoot, I would love to work with you, so just get in touch!
Best, Liam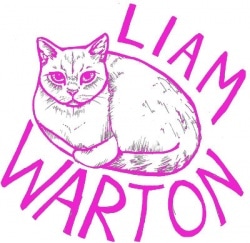 X
Your request for information was sent to
CONTACT
---