Sardinia Wedding Photographer Antonio Patta
Best Wedding Photographers in Italy
About This Artist
My name is Antonio and I'm a professional wedding photographer for more than six years, more than 150 weddings on my back.

I'm an husband, a father and a photographer. And I'm lucky enough because these are my true passions. Being a wedding photographer was the natural consequence to my passions.

Every couple has a story and I love telling it with my photographs, it's always a challenge to transform their words into images, and into a love story. I do this job because I like weddings and I love people and the human element of people being people.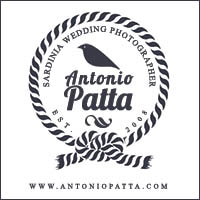 X
Your request for information was sent to
CONTACT
---