Steve Fuller Photography
Best Wedding Photographers in Kent, England
About This Artist
Hello I'm Steve and I'm on one epic journey in life.
It's one that has led me to where I am now and could not be happier with. 
Not only have I been blessed with getting married to the most wonderful person and having two daughters who I live and breathe for, I have also found myself in a job that is the most rewarding I could ever have imagined.
I get to photograph one of the most important days of your life.  It's a day where all those close to you come together to celebrate.
It's a day jam packed to the rafters of fleeting moments, emotions and connections.  These all happen in a blink of an eye, here one moment and gone the next.
These are the stories that I thrive on photographing. Combined together they tell the story of your day in the most natural way possible.
I'd really love to hear about the exciting plans you have for your wedding day so if you'd like to connect please click the button above.
Steve x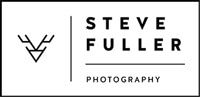 X
Your request for information was sent to
CONTACT
---