Hayley Takes Photos
Best Wedding Photographers in South Africa
About This Artist
I am inspired by stories. By lives shared, families united and love above all else. I believe in both the authenticity and magic of photographs, in their ability to capture moments, preserve memories, and tell stories that will be treasured and shared endlessly.
I work in a relaxed, documentary, photo-journalistic style. This means no weird poses or stiff moments. I like to be as unobtrusive as possible, documenting your story as it naturally unfolds, and capturing the true essence of who you are. 
I feel incredibly blessed to have been given this calling. To have an eye that notices the magic in an ordinary moment and a heart that beats for the simple joys in life is a true privilege. It is an honor to be able to capture a little piece of your story that will be savored and shared for years to come.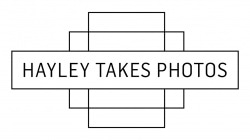 X
Your request for information was sent to
CONTACT
---