PJ Phillips Photography
Best Wedding Photographers in Scotland
About
Hi folks! I'm Patrick, passionate photographer, hill-walking supremo and loving husband to my wonderful wife Patricia. I spend my days immersing myself into people's most memorable adventures in life and love. Inspired by the great outdoors, I feel most at home out on the hills of bonny Scotland, enjoying the fresh air and dramatic scenery.
When it comes to wedding photography I'm all about telling your story, capturing those giant smiles, crushing hugs, silly faces, impressive dance moves and beautfiul tears. My style is very much on the documentary side of the wedding photography fence - I shoot artistic, candid and romantic photography, capturing your wedding naturally without getting in the way too much or making you do anything cheesy! Since photographing my friends wedding in Sweden 5 years ago I've been totally hooked! Photographing ridicuolusly happy people in love in the most amazing locations is the best thing ever - I have to pinch myself sometimes that I do this for a living!
When you look at your wedding photographs I want you to be able to relive the feelings and emotions that may fleet by you on the day, but are ones you will want to remember years down the road.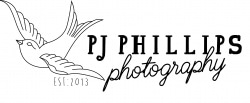 Request Information
Thank you for your submission. We will be in touch soon!