EarthMark Photography
Best Wedding Photographers in Pennsylvania
About
Hi! We are Dana & Vince Bruinsma- the faces behind the camera. Our story? It's light, easy, and filled with that sweet kind of love. Oh, and lots of photographing. We met in college. A few of our first dates were spent in a darkroom, processing and printing film; or exploring new places, chasing that perfect shot. Every day since then has been filled with new adventures - always with cameras in tow.
Why did we choose wedding photography? Well, it's not a simple answer. We sort of just, fell into it. Dana studied to be a photography teacher, and Vince just picked it up as a new hobby. After shooting several weddings for friends, we found that we had a mutual passion for portrait photography and we wanted it to become our life's work. Before we knew it we were leaving our grown-up jobs and starting our own business.
We found  we have a soft spot for that true, raw, gooey, crazy love. We've seen it. We've felt it. Most importantly, there is NO greater honor than capturing it. We love working with couples who are head over heels for each other" capturing everything from the quiet, intimate moments to the exciting energy of raw love. 
We fully believe that life should be spent pursuing what you are passionate about. Our photography is more than just a job. We are so blessed to work side by side each and every day doing what we love. We work hard to bridge the gap between professional and personal" our clients are more than just clients. We always end up walking away with new, amazing friends and we hope you too can become a part of what we do.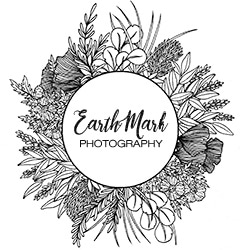 Request Information
Thank you for your submission. We will be in touch soon!