Eclection Photography
Best Wedding Photographers in London, UK
About
Imagine working with a photographer who totally gets you. A photographer who makes you feel relaxed and whom you trust to capture the magic, love and fun and frolics of your big day? And most importantly a photographer who has a unique ability to photograph you so you look like you ..You have just imagined working with Heather.
Hello, I'm Heather the artist behind Eclection Photography. As a photographer I am drawn to the aesthetics of design. Influenced by fashion and shooting mainly within London, my style is less about the epic and romanticism of a wedding and more about making distinctive images that are about you.
The world is full of beautiful wedding photography, however, much of it is begining to look the same. To me wedding photography is about creating distinctive images with beauty and realism. My style is an eclectic mix of contemporary fine art and documentary; It's all about creativity and individuality.
I was named one of Rangefinder Magazines Rising Stars of 2016 which was pretty epic and I have since continued to do what I do best which is shooting in London and why not because I live in the most amazing city in the World! I do have the occasional flit around the World for a destination wedding..and what a joy to work with all that light in relaxed locations away from the city hustle. Within the City I am able to things differently to find beauty in the everyday. This vision stems my creative approach that I developed from studying photography at London's University of the Arts Central St Martins and the University of Brighton. What's more I also look at things differently as I shoot extensively outside the wedding world with commercial and portrait work for the likes of Conde Nast Vogue and The New York Times.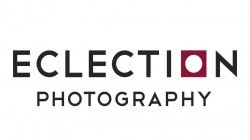 Request Information
Thank you for your submission. We will be in touch soon!