Marko Marinkovic
Best Wedding Photographers in France and Iceland
About
Hi! My name is Marko and I shoot weddings. Honestly, quietly and from a distance. I believe in being honest, in being vulnerable and in telling real stories. Most people I shoot feel uncomfortable in front of the camera. I'm one of those people too, so I've found my way around it.
What sets me appart is my ability to connect. I believe communication is the key to beautiful and heartfelt stories. These connections are what make a good photo a great one.
I was fortunate enough to travel the world through photography, so no destination is off my grid. I really appreciate the time you took to go through this short portfolio. Let's get to know each other better. 
Things I love: Sushi, croissants, smelly cheeses, running, minimalism, eggs benedict, home made french fries, smell of coconut sunscreen, bonefires, live music, cooking, wine, nordic design, astronauts and beautiful fonts.
Things I'm not a big fan of: Raisins, sound of a ticking clock at night, 3D movies, too large restaurant menus, mosquitoes, heavy traffic, rainy days, software updates, taking things for granted, cockroaches, umbrellas and airplane toilets.
8 fun facts: 1. I always sucked at math; 2. Probably 80% of my wardrobe are t-shirts; 3. My favourite tv series ever is Seinfeld; 4. I love laughing at fail compilations on you tube; 5. If I had three wishes my first wish would be to get a lot more than three :); 6. My hands shake if I drink coffee; 7. My favourite fruit is Mango; 8. I never eat that last little bit of a banana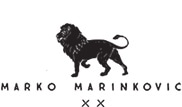 X
Your request for information was sent to
CONTACT
---