JAPAN WEDDING PLANNING
Japan's Best Wedding Professionals
Come plan your stress-free wedding using our highly-vetted Japan wedding planning guide.
We feature only the most trusted and talented wedding professionals available for your Japan wedding.
Real Weddings in Japan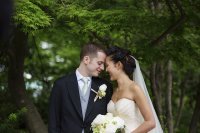 September 16, 2013
Yurie and Chris' mint, gold and gray wedding in Japan combined cultural traditions and all out fun at their wedding tradition at The Ritz Carlton, Tokyo. They truly had the best of both worlds and with 37 Frames Photography as their photographers, everything from the traditional tea ceremony, the couple's first look (with a surprise appearance by their beloved puppy), and the colorful French macarons was captured perfectly.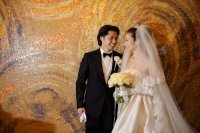 November 20, 2012
Today we have a fascinating treat...an inside look into a gorgeous Japanese wedding, beautifully explained and illustrated by talented Junebug members, Japan residents, and experts, Dee and Tracey from 37 Frames Photography!