The Rasers have an uncanny ability to see a stunning photo in the most unexpected of places, but for Staci and Matt's wedding, they certainly didn't have to look far. The couple had worked tirelessly to ensure that every detail was just perfect. With romantic spring flowers, Sprinkles cupcakes as wedding favors, a cigar room in honor of the father of the bride and a packed dance floor through the end of the night, their wedding was one to remember.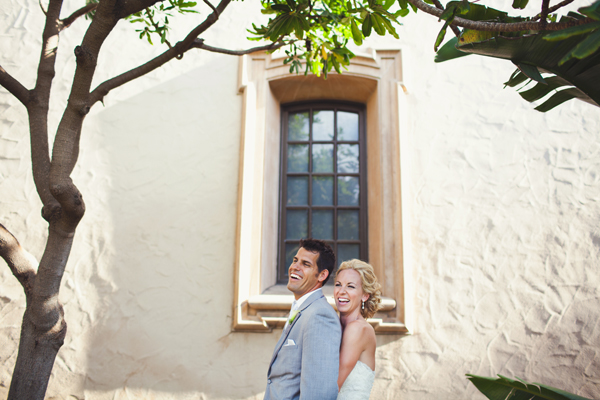 Junebug: What three adjectives best describe your wedding?
Staci and Matt: Classic, timeless, chic and romantic (sorry, I needed four!).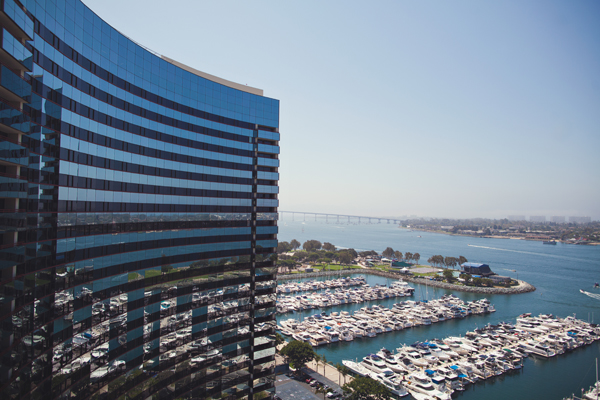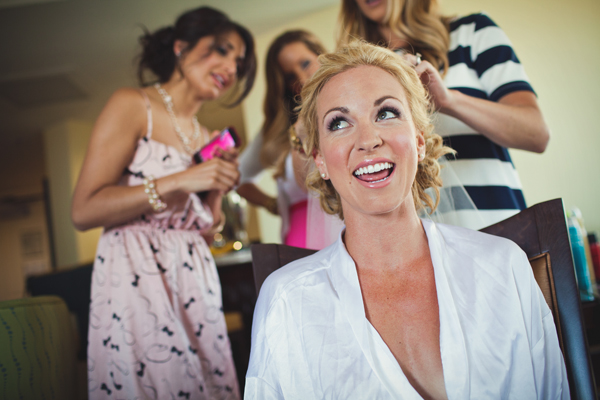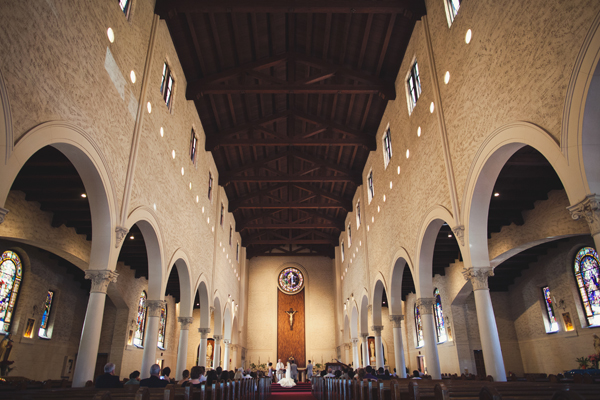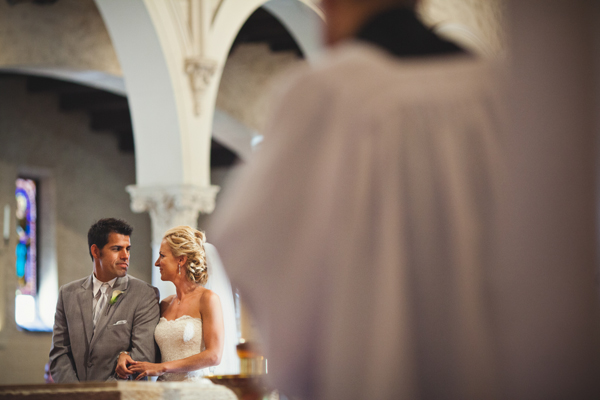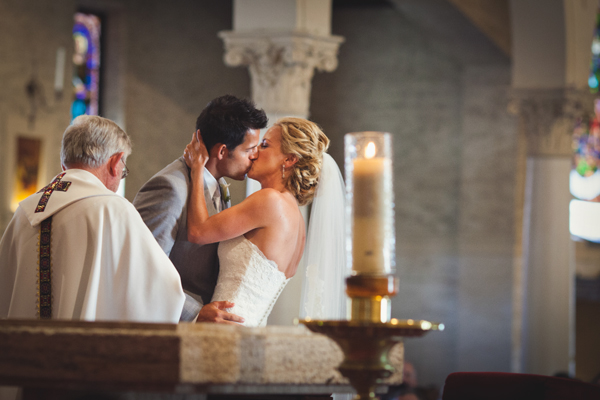 Junebug: What inspired your personal wedding style, and how did you incorporate your style and personalities into your big day?
Staci and Matt: The details of our day were just as important to us as each of the venues. We really wanted to tie things together and not overwhelm or overdo anything. We used these as guidelines and inspiration for our color scheme. Searching for a palette that complemented and enhanced the style of the Prado. This included our 8 month long hunt for the "perfect" wedding favor. This proved to be one of the most daunting tasks for us! After scouring Etsy, Pinterest and the Knot for hours at a time, we finally landed on Sprinkles cupcakes. We wanted a favor that everyone would WANT to take home with them or, in the case of our guests, eat before leaving!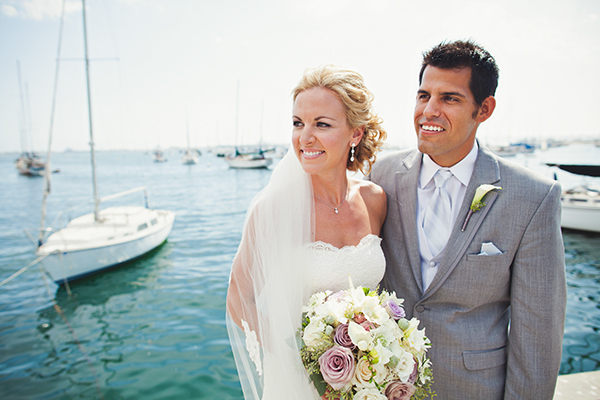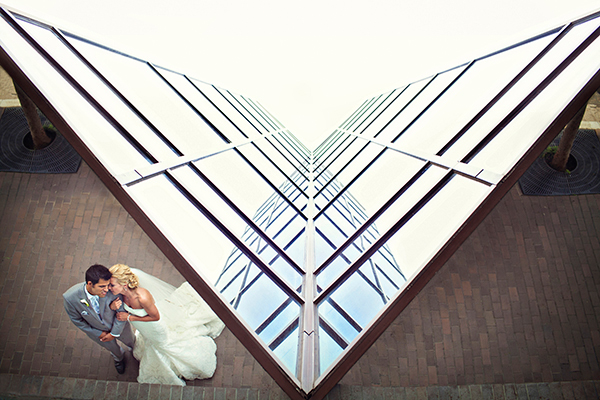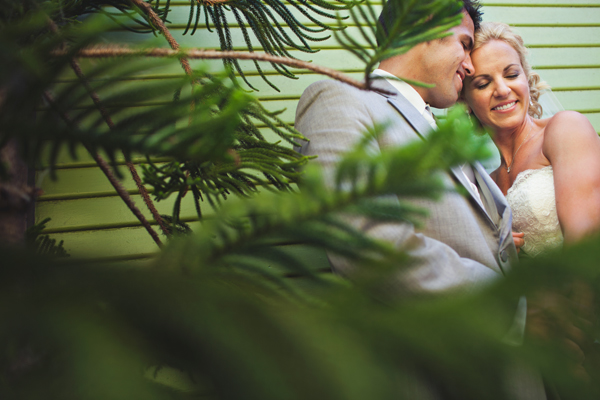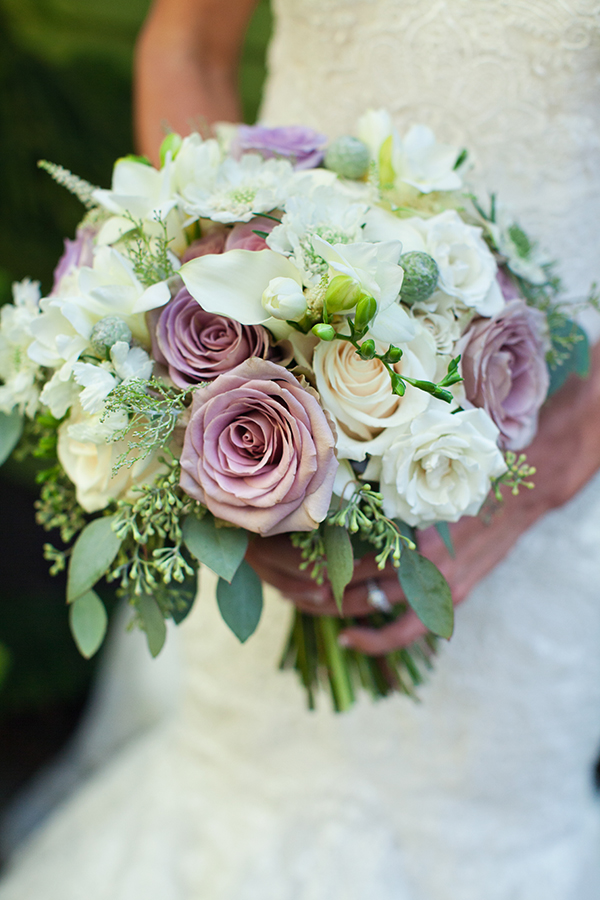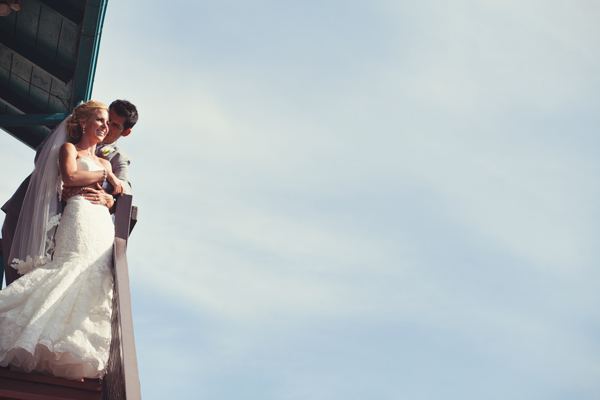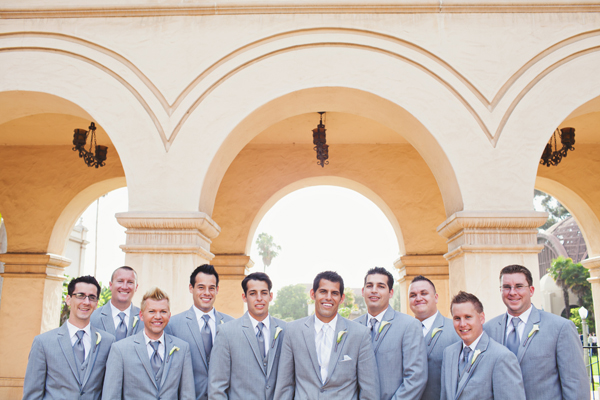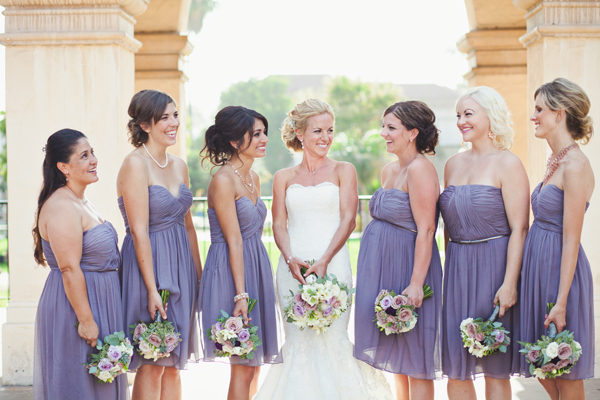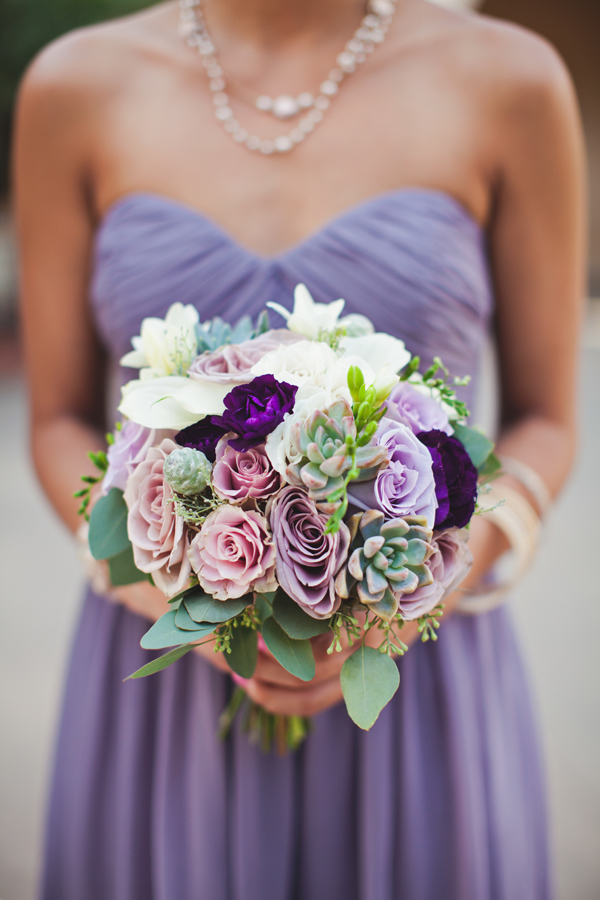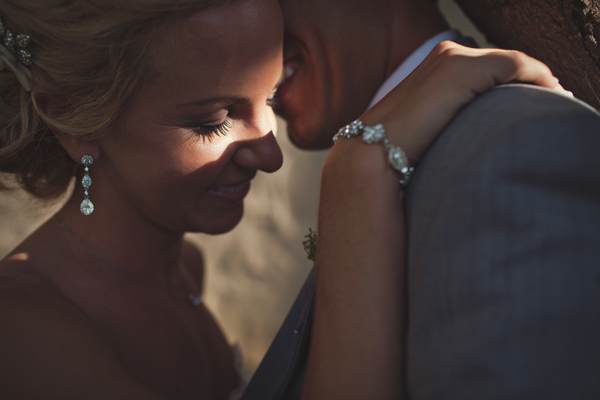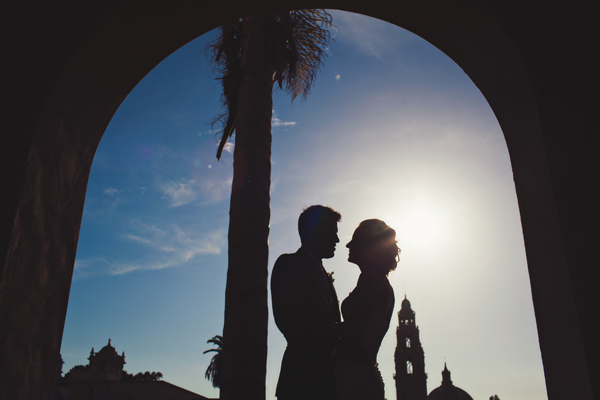 Junebug: Looking back, what are the moments, decisions or memories that you love the most about your wedding?
Staci and Matt: One of the highlights of the night was the cigar bar. We really wanted a unique way to say an extra thank you to our guests, but especially to my Dad (Dave). One of his favorite pastimes is relaxing with a cigar and a cocktail alongside his closest friends and family! We thought it would be a heartwarming surprise for Dad, little did we know that this would clear the dance floor and that Dad would be side by side with all of our closest friends and family! Luckily, we had the best DJ in San Diego, once the cigars were extinguished he had everyone on the dance floor until the lights came on (including my Dad who NEVER dances)!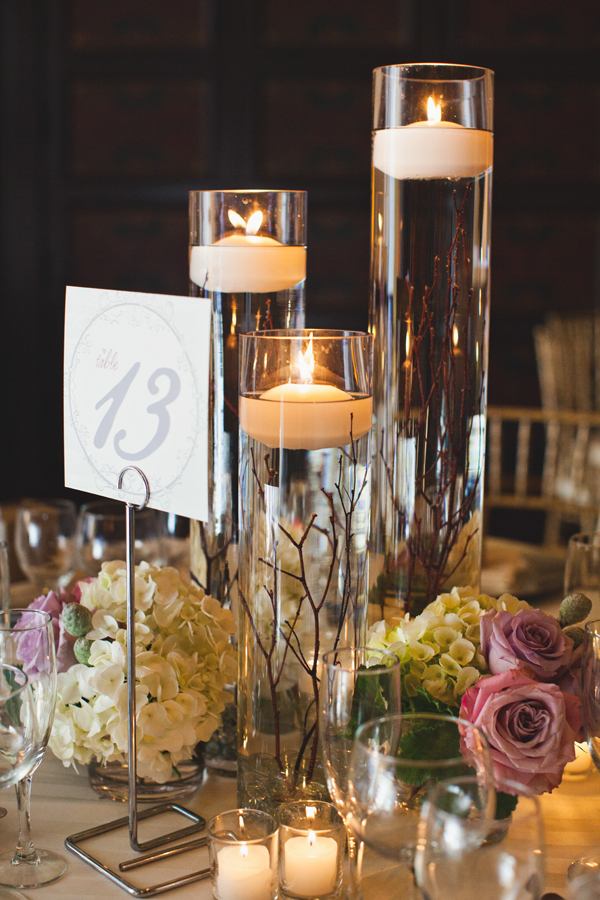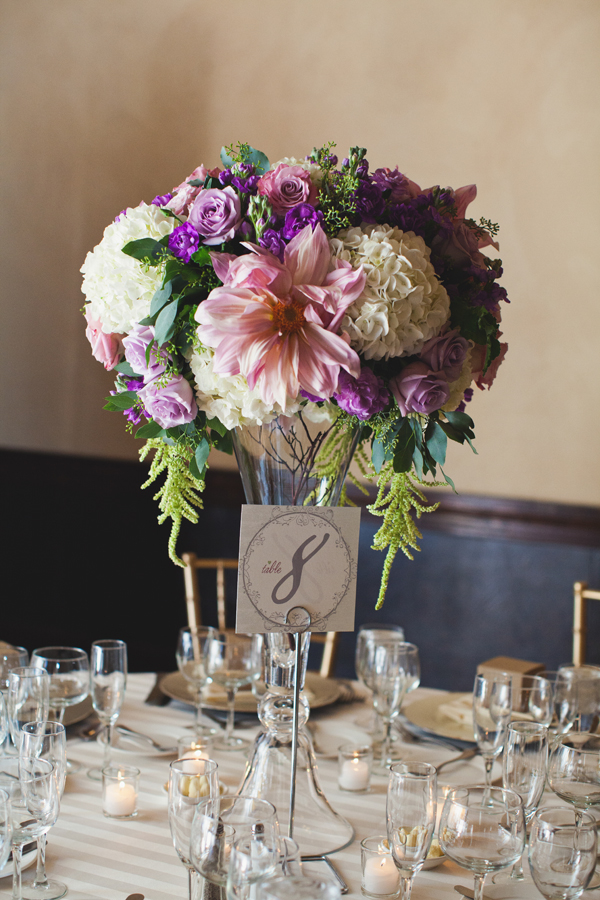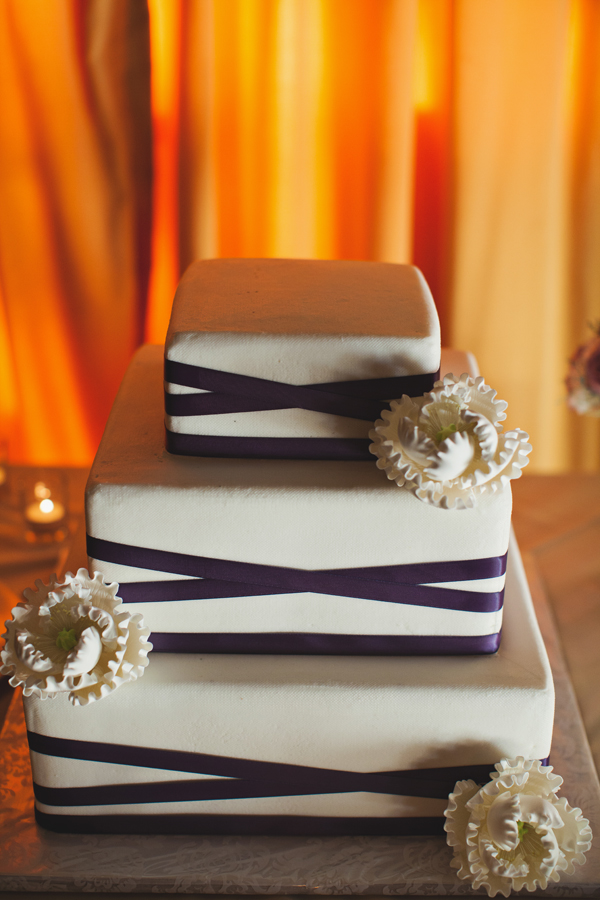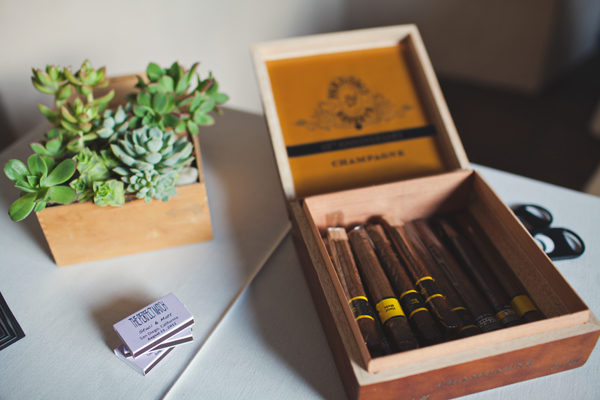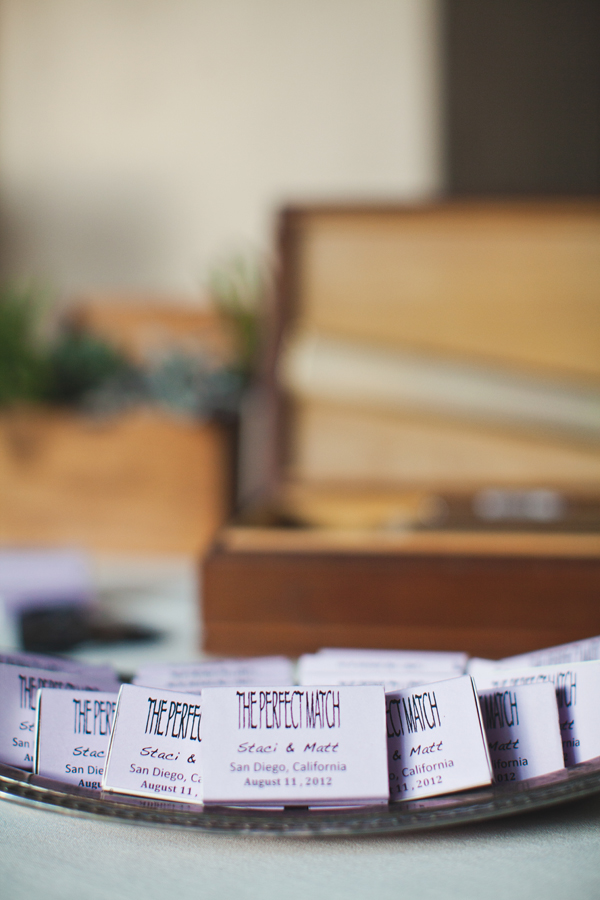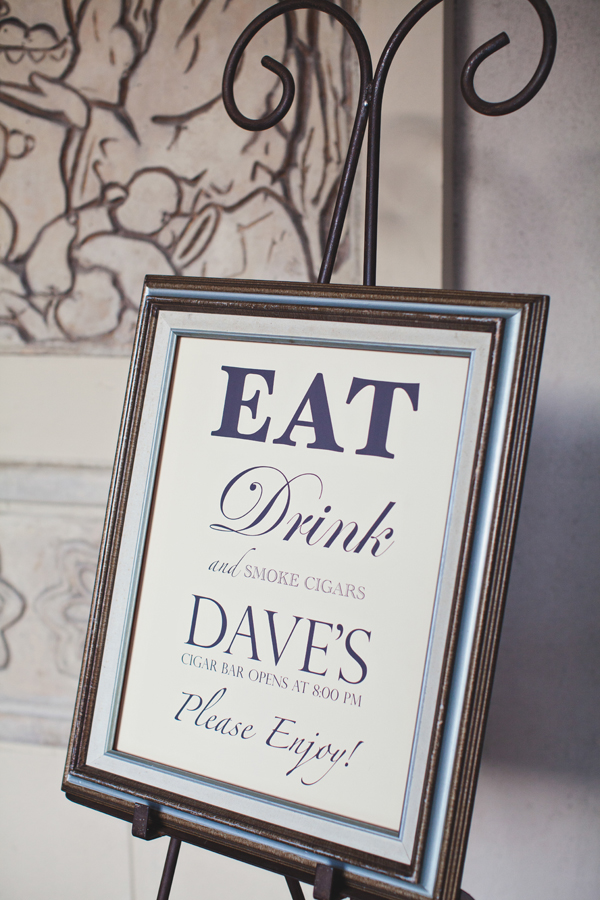 Junebug: What specifically drew you to The Rasers and their imagery?
Staci and Matt: What DIDN'T draw us to the Rasers?! They are absolutely incredible human beings and photographers. Not only did their relaxed, outgoing and fun personalities rope us in, but so did their incredible work. They see a stunning photograph in places where others just see a wall or sometimes even an ugly building. To top it all off, they actually make it fun (and look like they have fun doing it too!). Their work is not at all the typical wedding photography, it is unique, one of a kind, stunning.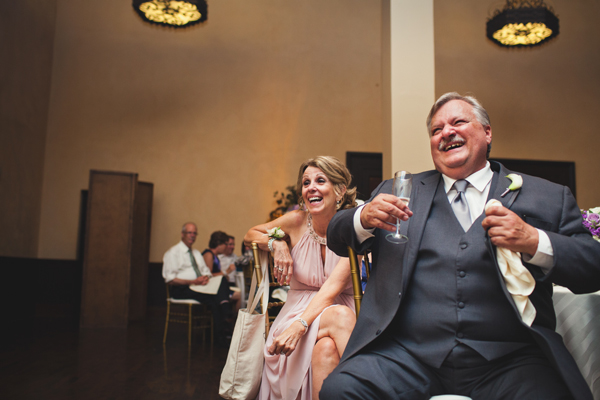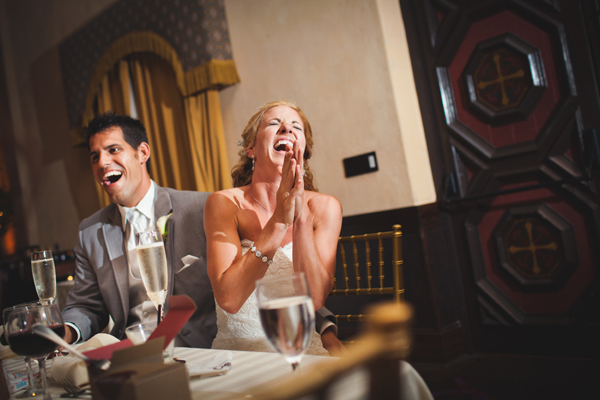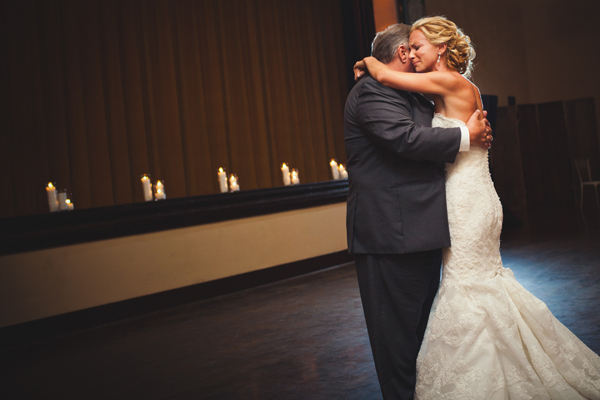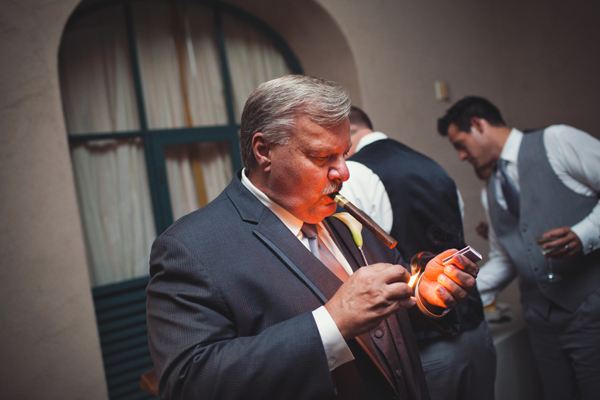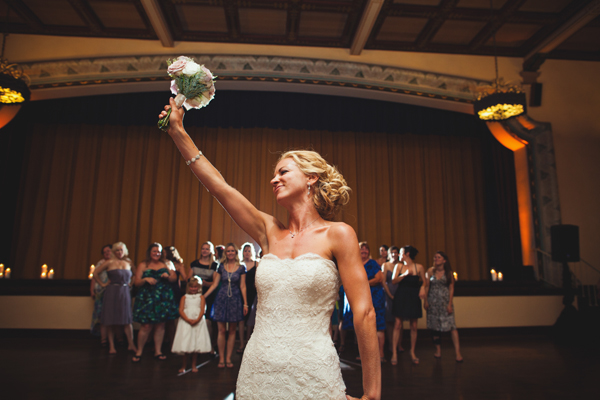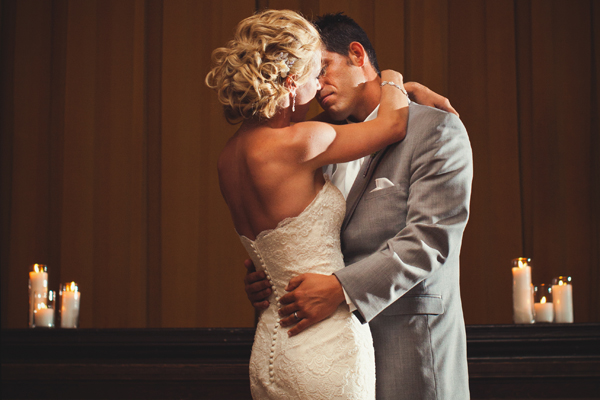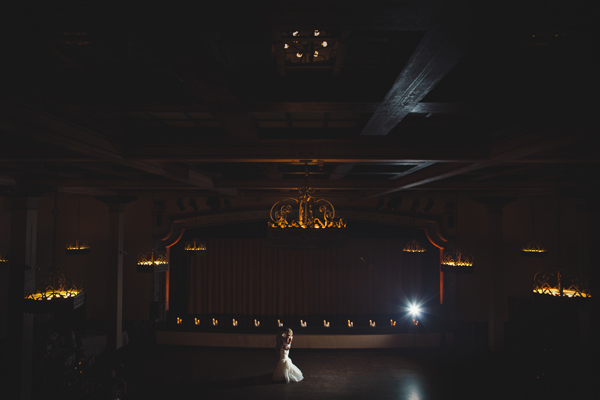 The Wedding Team:
Photographer: The Rasers
Event Planner: Alicia Thorne
Ceremony Venue: St. Josephs Cathedral
Reception Venue: The Grand Ballroom at the Prado at Balboa Park
Officiant: Reverend Richard Delahunty
Invitation Designer: Brightly Designed Invitations & Stationary
Catering: The Prado
Florist: Cherry Blossom Floral Design
Cake: Flour Power
Wedding Dress: Enzoani
Bridal accessories: Shoes – Badgley Mischka; Earrings – Nadri; Necklace – custom made by Jewelers Touch; Veil – Paloma Blanca; Hair Accessory/Brooch and Bracelet – Haute Bride
Bridesmaids apparel and accessories: Dress – Donna Morgan
Groom and groomsmen apparel and accessories: Friar Tux
Hair: Taylored Beauty
Makeup: Kelsey Doonan
DJ: DJ Dennis Jones
Live music: Guitarist with Nova Entertainment
Transportation: Old Town Trolley Tours
Favors: Sprinkles Cupcakes
Rings: Bride – The Diamond Connection
Groom – A Jewelers Touch
Looking for your own wedding photographer? Visit our World's Best Wedding Photographers Hotlist!