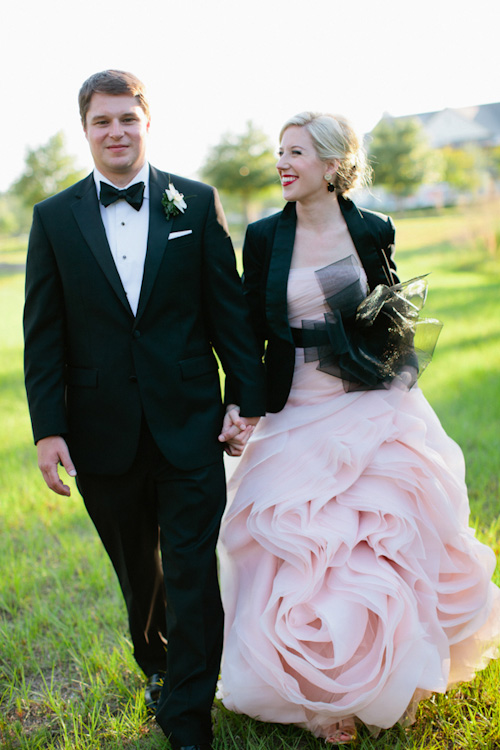 Becky and Peter's wedding day was a little bit edgy, a little bit theatrical, and a whole lot romantic! One thing that stood out in Becky's mind the most was the contribution of time, effort, and love that her family made. She said, "My family is really amazing and I cannot imagine how all of it would have been accomplished without them. When you come with an idea and as a family you collectively think it through, test it, improve it, and finally perfect it – all before the big day – it is magical and makes me very grateful." The stunning decor and fashion that was a labor of love for the whole family, as well as every sweet moment, were exquisitely captured by Kallima Photography. This is a fun one!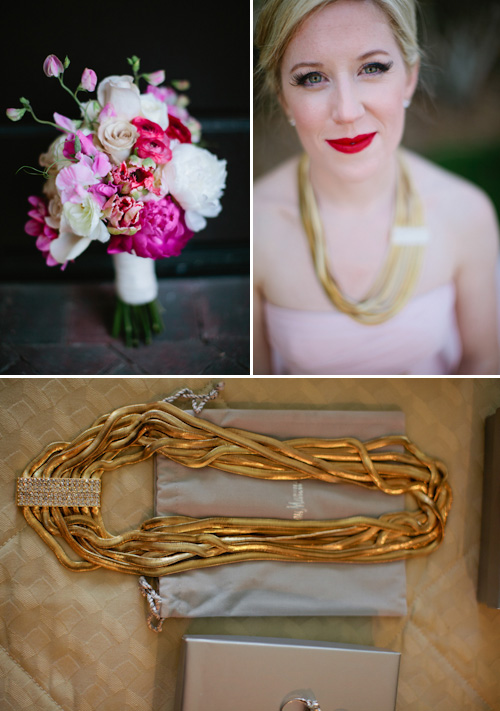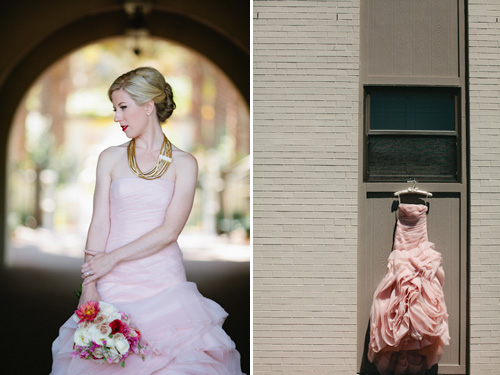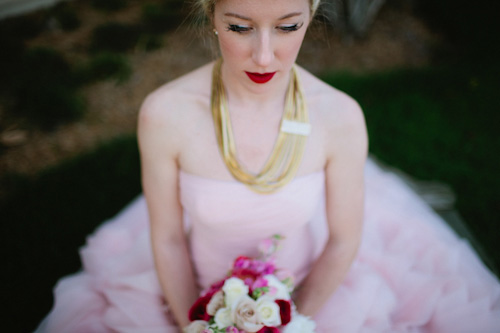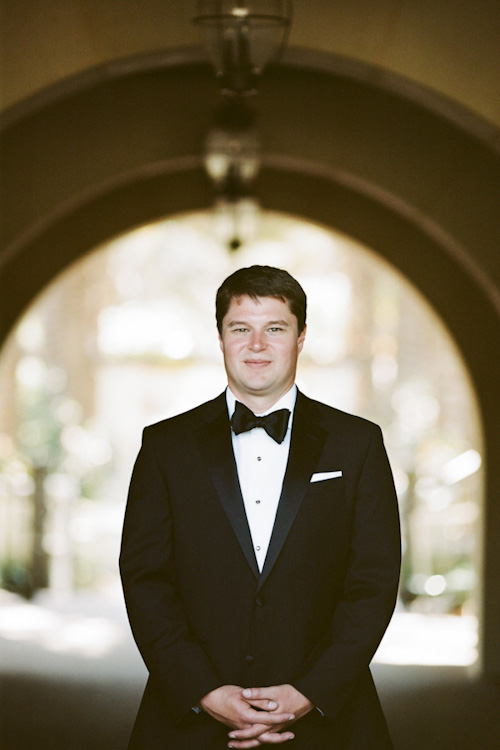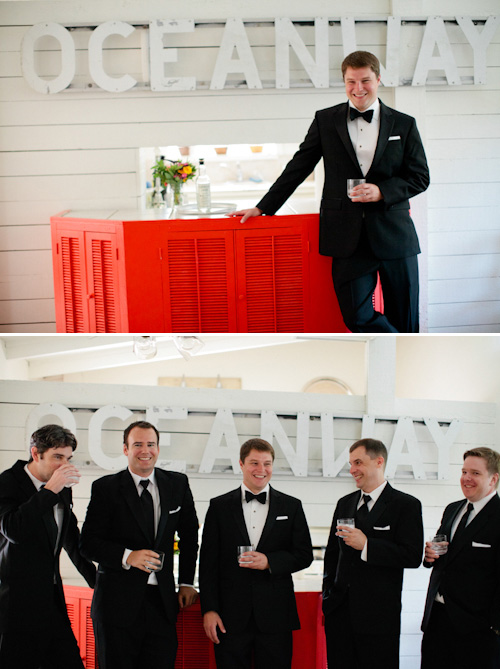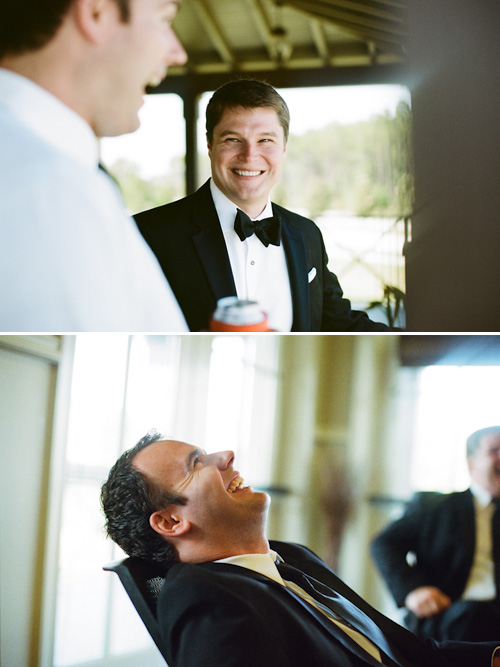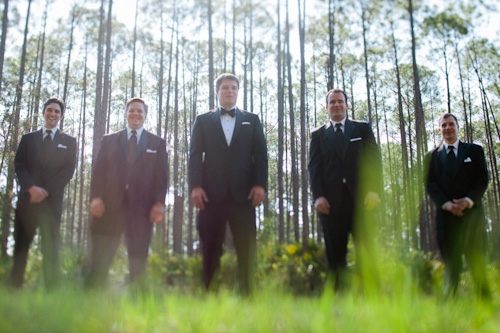 The Goals: Truthfully, it was most important for us and our guests to have a fun filled enjoyable evening from start to finish. It was our desire to appeal guest's eyes, stomachs and ears throughout the evening. We also wanted to support local vendors in each and every way possible from the farms we selected for our dinner to the out of town guest bags. For Peter and I, we just wanted to be with our nearest and dearest and dance the night away!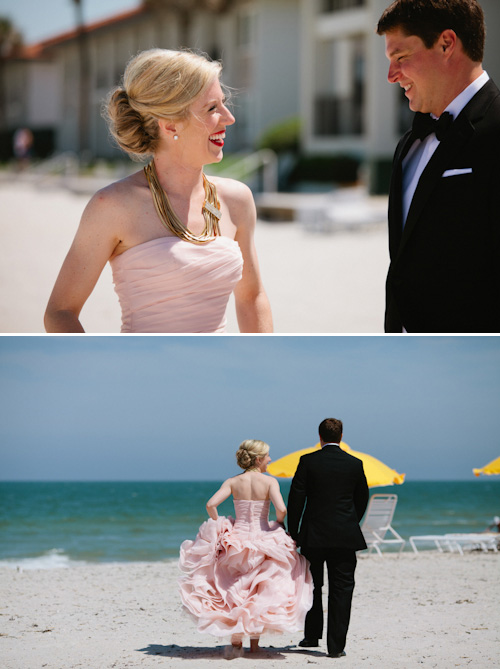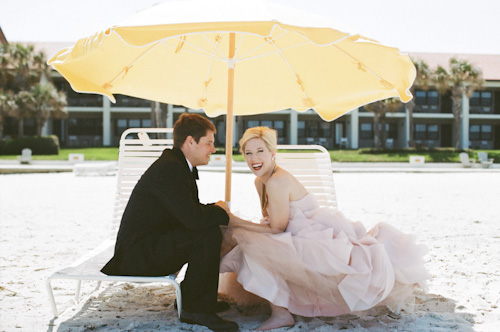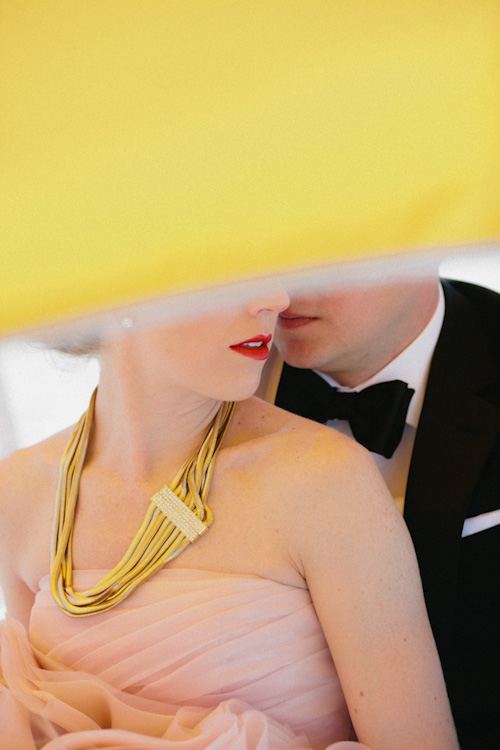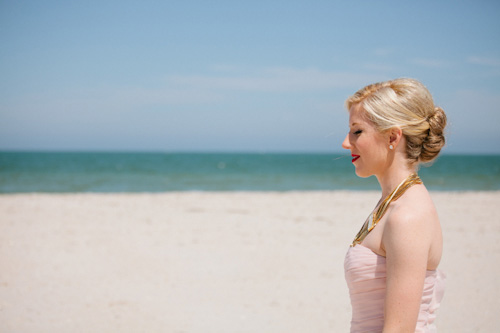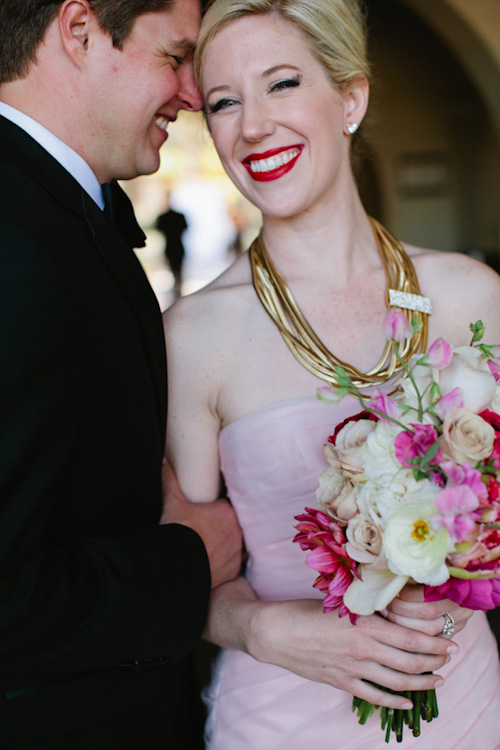 The Design: Our ceremony was officiated by our church pastor and it was short, sweet and to the point! We didn't need much but witnesses and a license. Our reception was modern, detailed and fun with a lot of shades of pink and red accented by black and gold. I was completely inspired by the movie "Exit Through the Gift Shop." From there, the idea for the invitations was born and thus progressed the rest of the wedding. We repeated the invitation design and concept throughout the ceremony on large panels, paintings we did ourselves, and at the reception bars. We aren't big cake people, so we opted for an in-season dessert of strawberry shortcake, topped with a beautiful piece of Sweet Pete's dark, organic chocolate.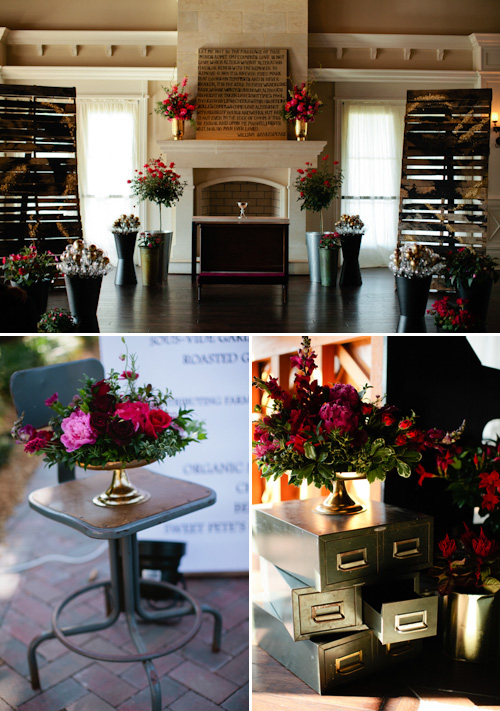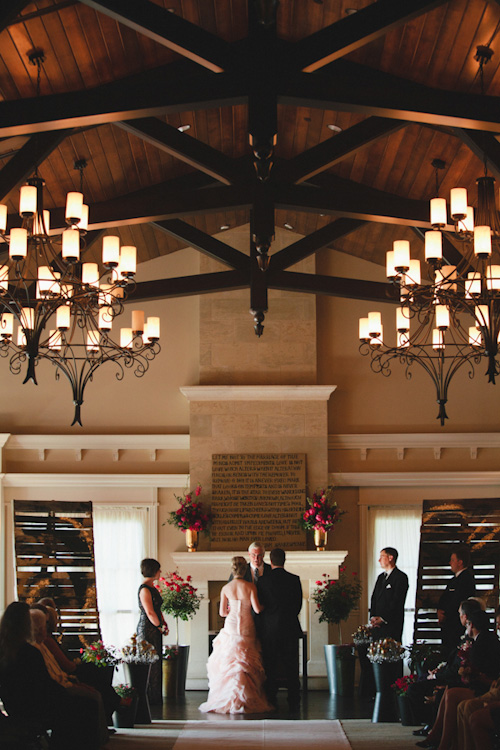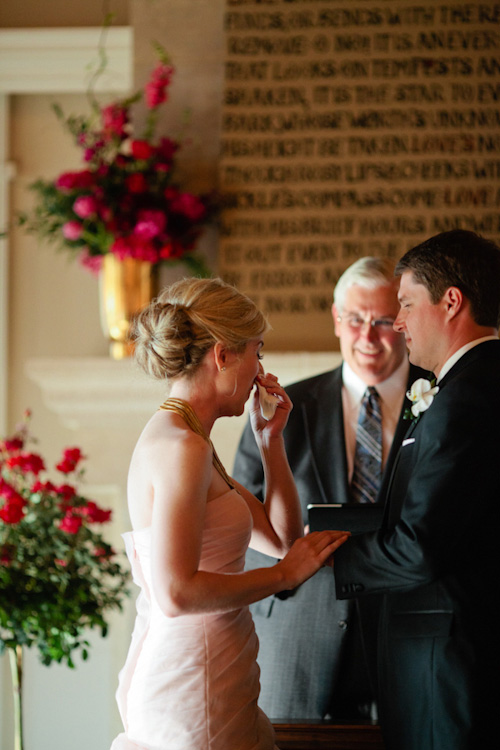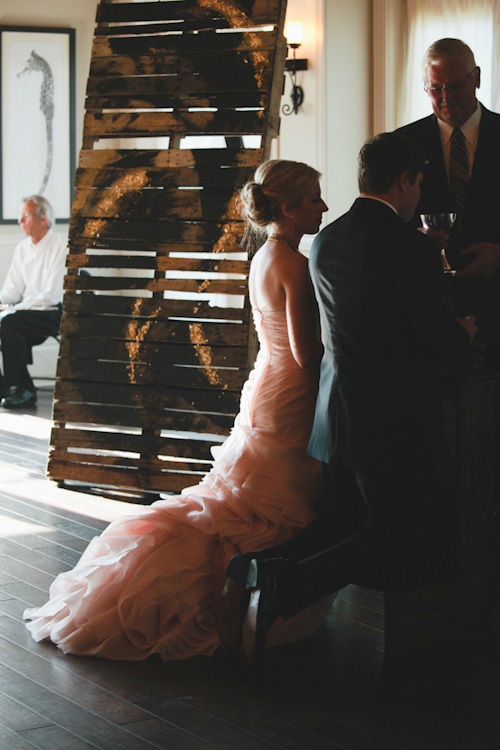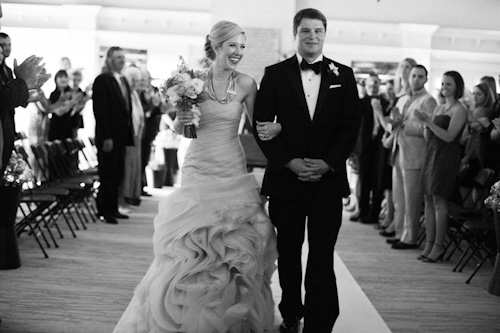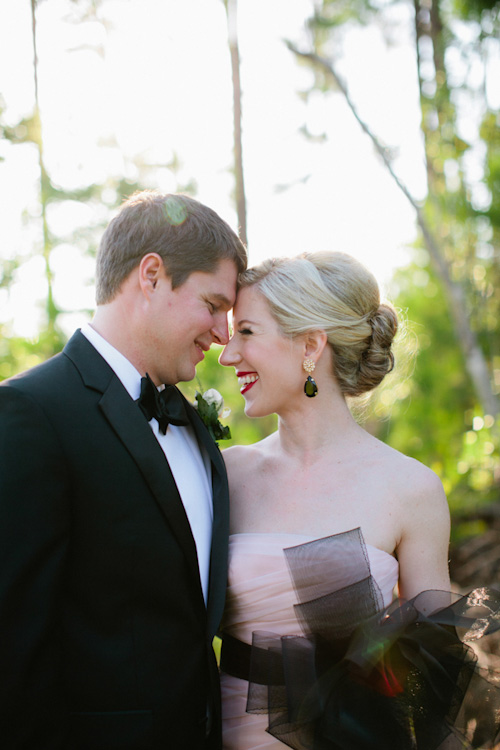 The Look: My style goal on our wedding day was to just look awesome. I wanted to look like me only an improved version! My sister is an excellent stylist in her own right and pretty much picked everything for me, she even did my hair and makeup. I have a pretty awesome sister! As for favorites, I LOVED my Vera Wang bow that I put on for the reception, and it really made the dress.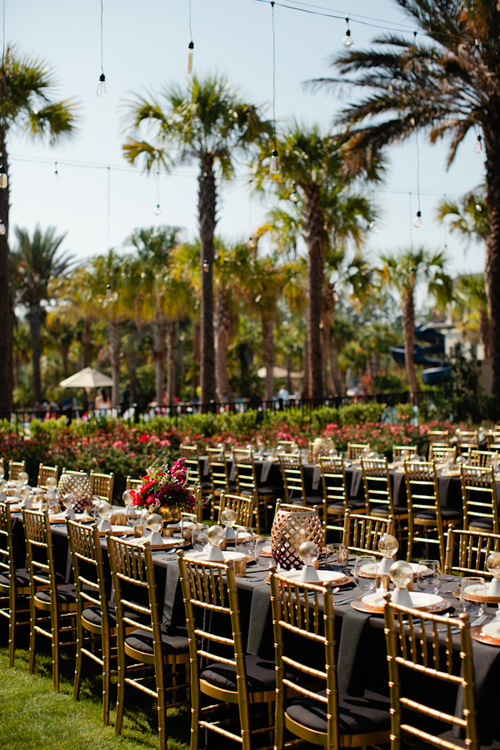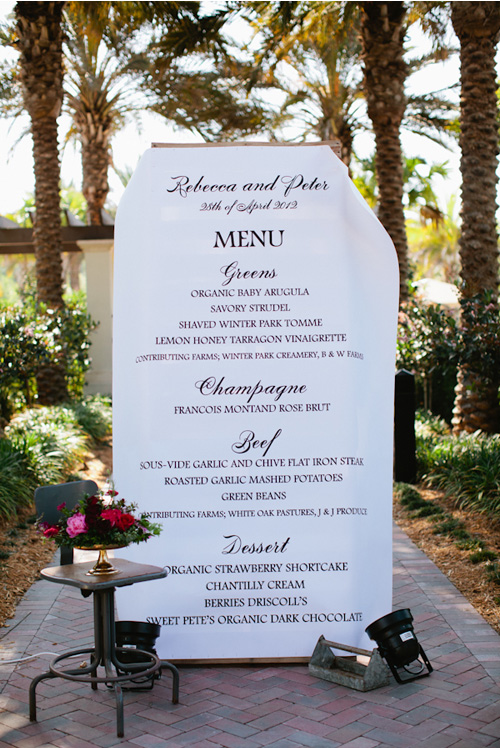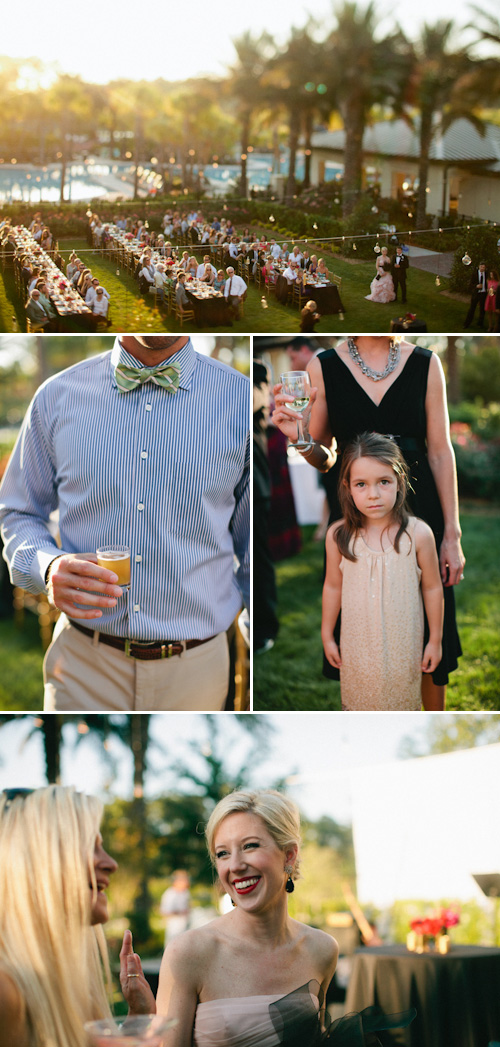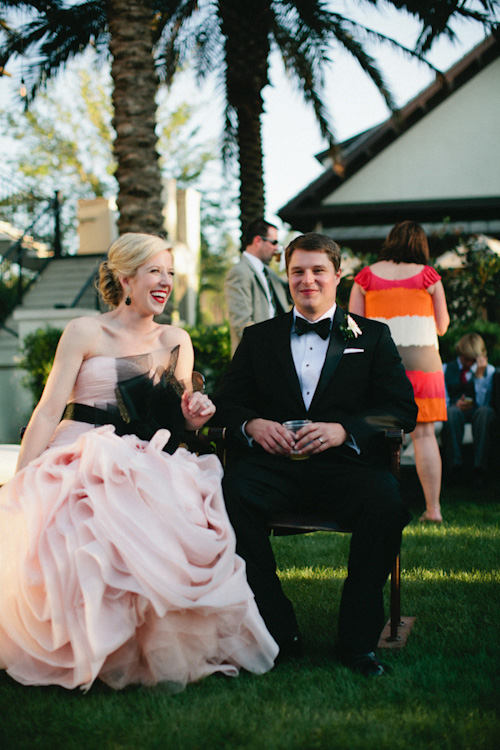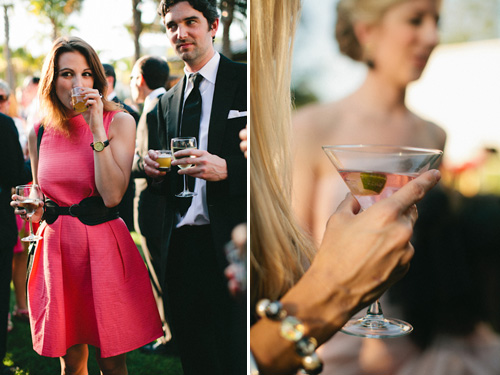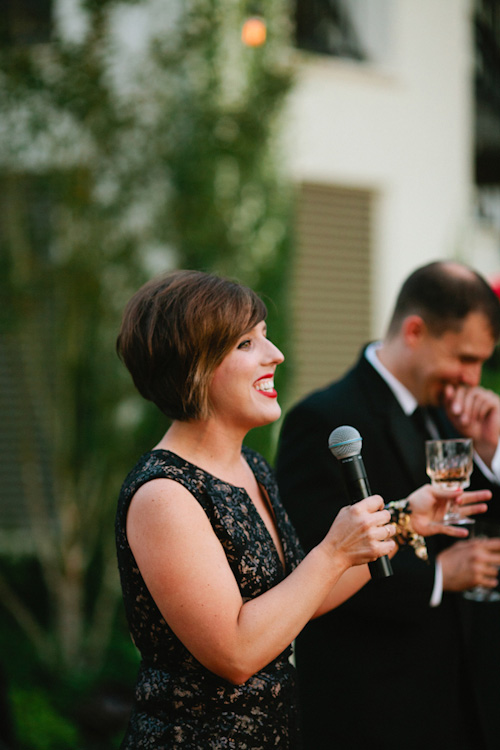 The Moments: I loved taking pictures down on the beach with my husband, hearing the toasts and speeches from our families, and being with my mom and sister as we got ready together. We also included a very special homage to my grandmother took place at the reception, who was unable to join us because of her health. When I was little she and I used to watch old movies together. I had all of our favorites in a huge two hour loop, rear projected on a custom made piece of fabric. It was amazing as the sun went down and people could begin to see the images. Last but not least was seeing the look on my husband's face when I walked out with a tray of Chick-Fil-A sandwiches for the wedding guests. It is his very favorite and was a complete surprise to him!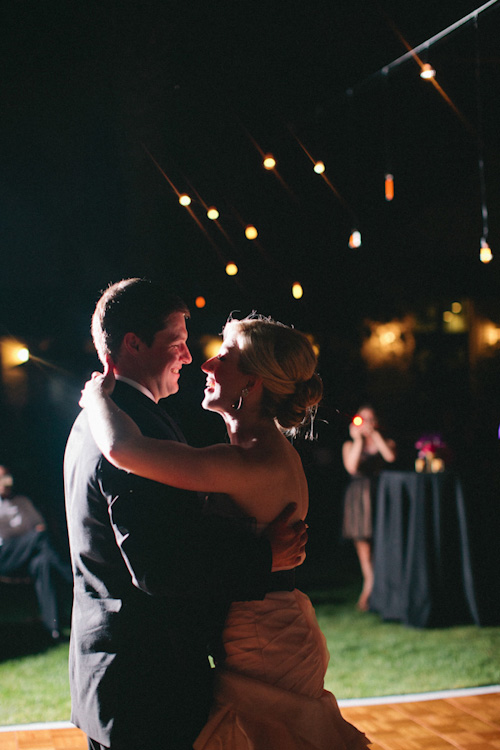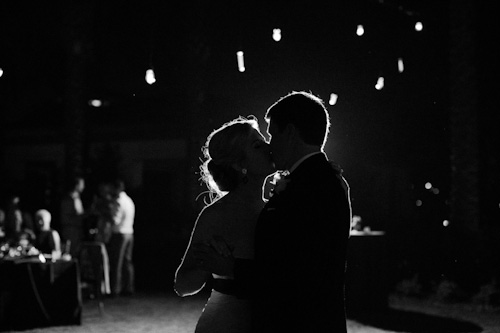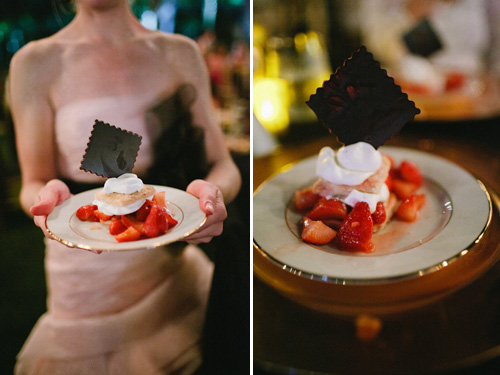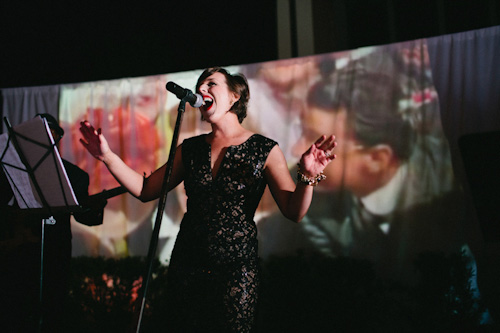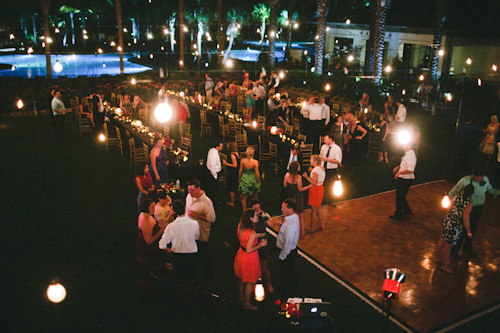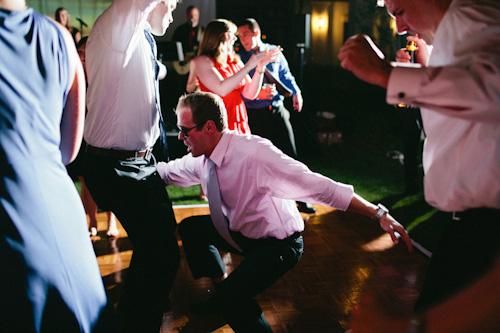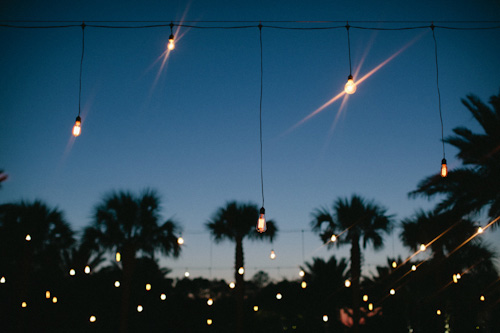 The Pros: Please visit Becky and Peter's page in our Real Wedding Library for more information about the talented professionals that contributed to their wedding day.
Thank you Becky and Peter for sharing your stunning and oh-so-fun day with us!