Editor's Note: Melissa and Kevin's San Francisco wedding was a favorite of ours for so many reasons, and since we've seen so many of their wedding photos pop up on Pinterest since we originally published it back in April it looks like many of you felt the same way! This couple is stunning, her dress is to-die-for, and that dog! Oh my goodness, what more can I say? Sit back, take a peek, and enjoy!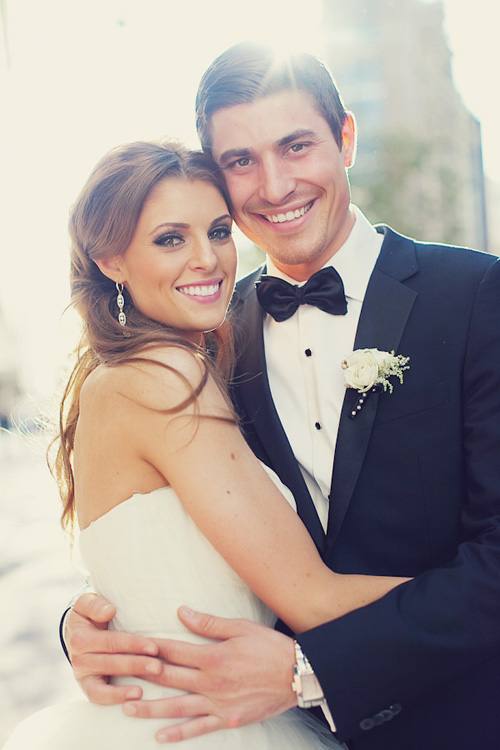 Elegant and ever-so-romantic, this chic San Francisco wedding photographed by Tinywater Photography was an intimate celebration that Melissa and Kevin designed to truly reflect their personal style. Enjoy this peek at their take on classic elegance!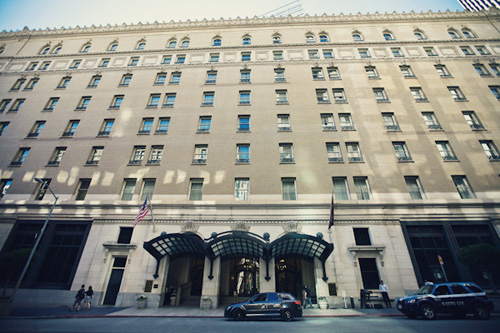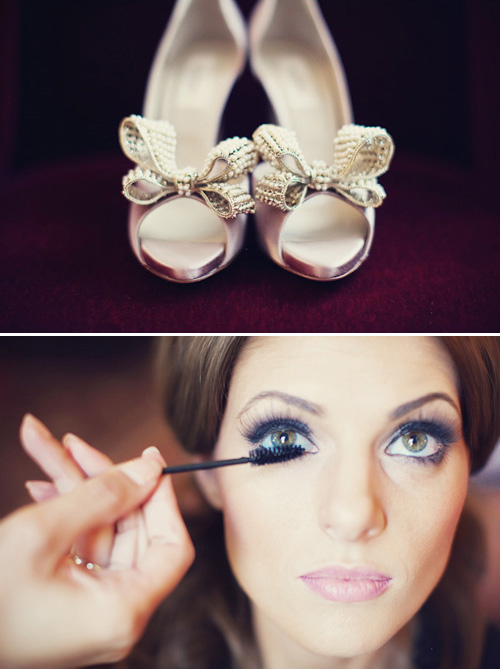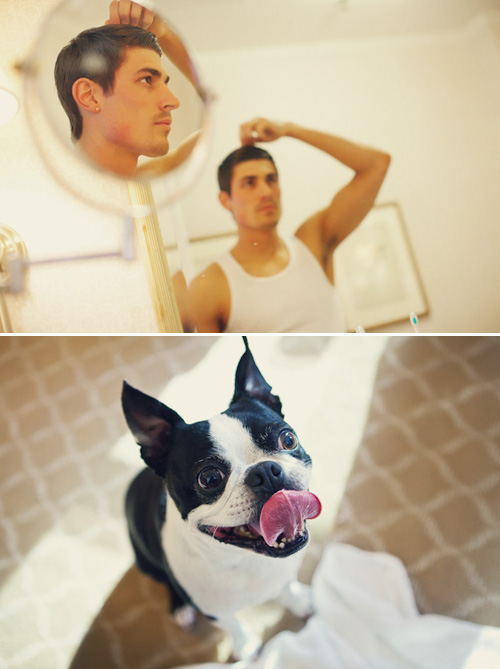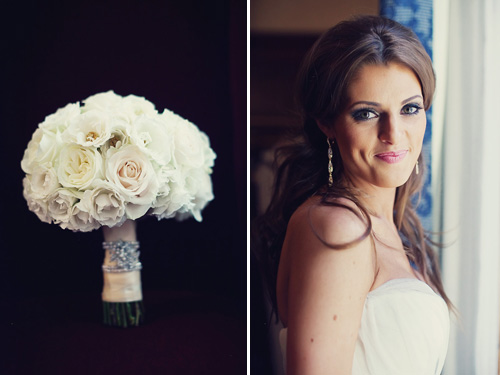 The Goals: First and foremost, Melissa and Kevin were determined to have a wedding that was fun for their guests; they wanted every guest to have the time of their lives! And in hindsight, the couple felt that the best decision they made was keeping the guest list at100. The cozy number let them have time to enjoy and appreciate each person there!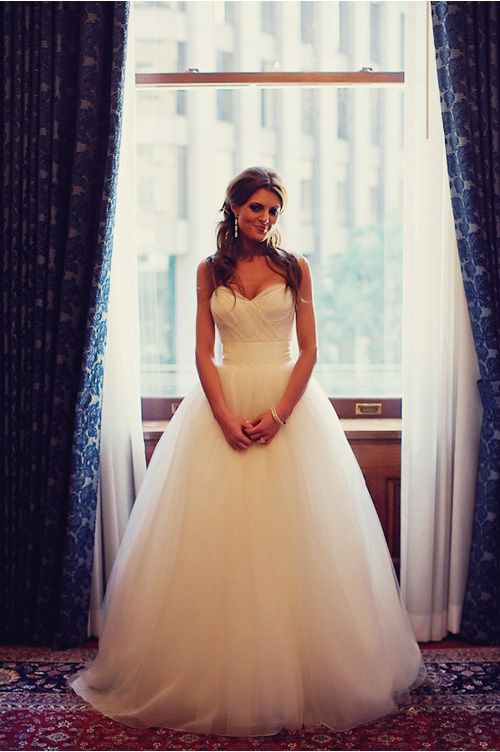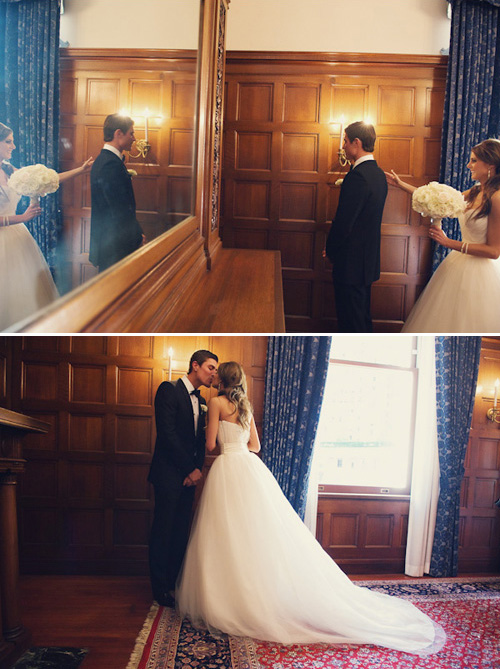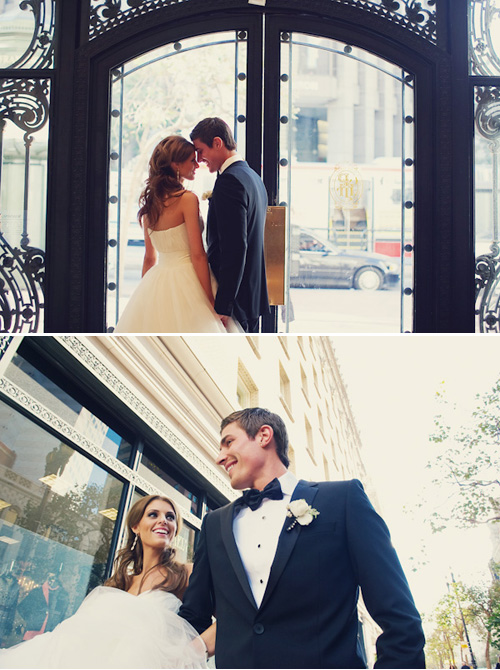 The Design: The couple designed a timeless, classic wedding; a reflection of themselves rather than a showcase of the latest trends. They chose a color palette that featured warm and romantic tones – blush, ivory, champagne, and gold, and black because it "added chicness to a very pretty color scheme." The elegance continued in the sparkly Palace Hotel ballroom with lush, romantic garden roses and other blossoms in blush tones and an ivory fondant covered cake with a whimsical topper of gold branches and pearl blossoms.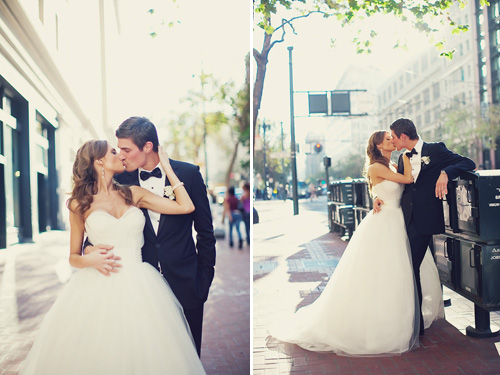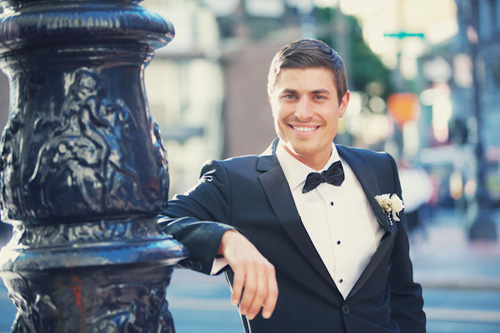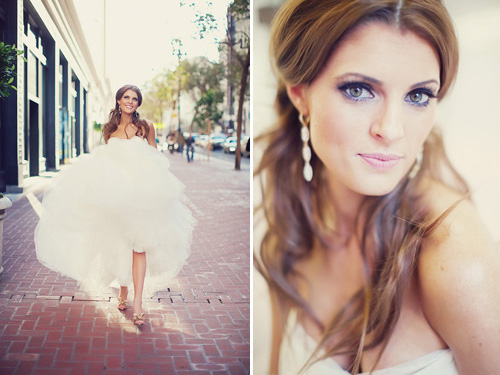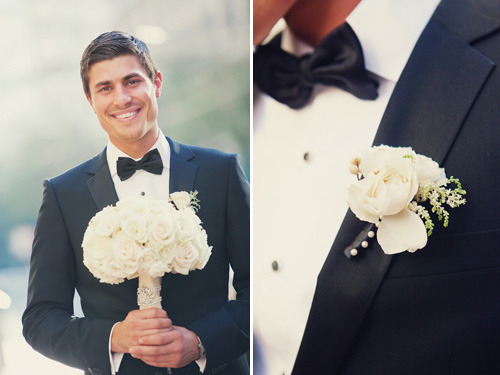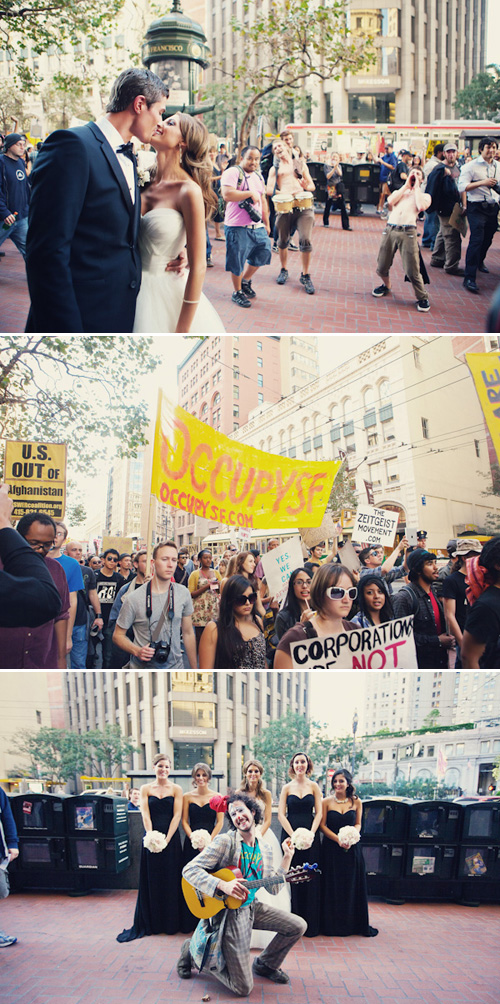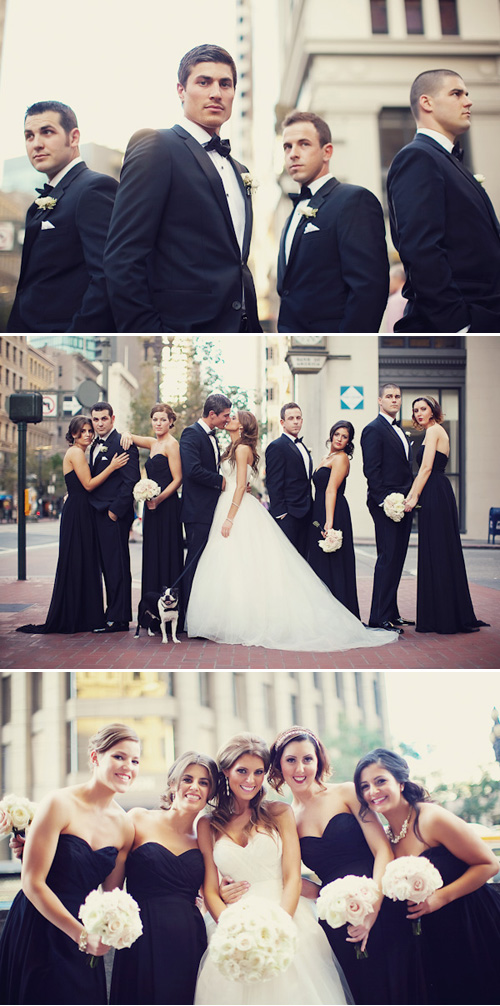 The Look: The beautiful bride chose a look that was very much in keeping with her everyday style, just dressed up for a party! She kept things classic with a gorgeous Vera Wang gown that she describes as "whimsical, with boning for structure and and a tulle skirt that brought out the princess in me…which I believe every bride should feel like on her wedding day!" She completed her look with pearl encrusted Valentino shoes and romantic, soft make-up with gorgeous lashes. For her maids, she selected very chic black dresses and let their individual personalities guide their jewelry selection.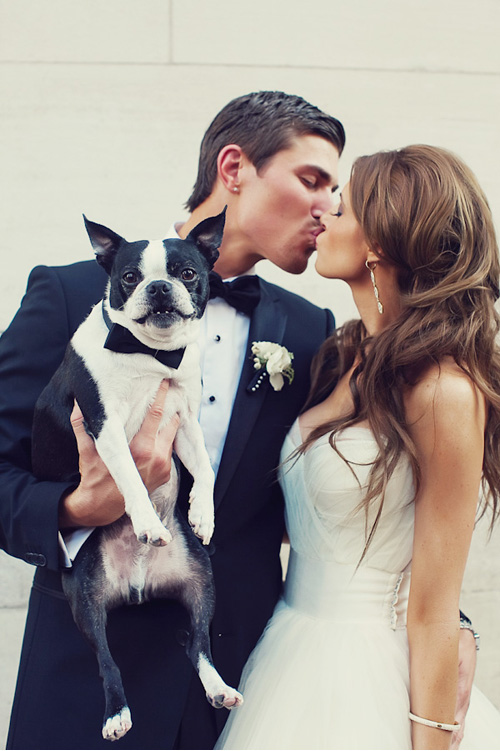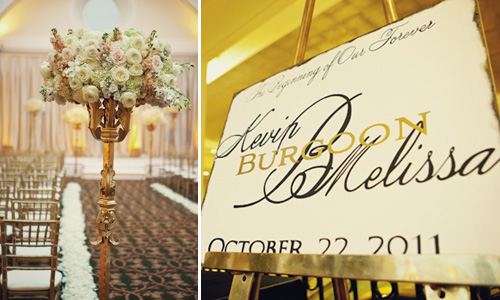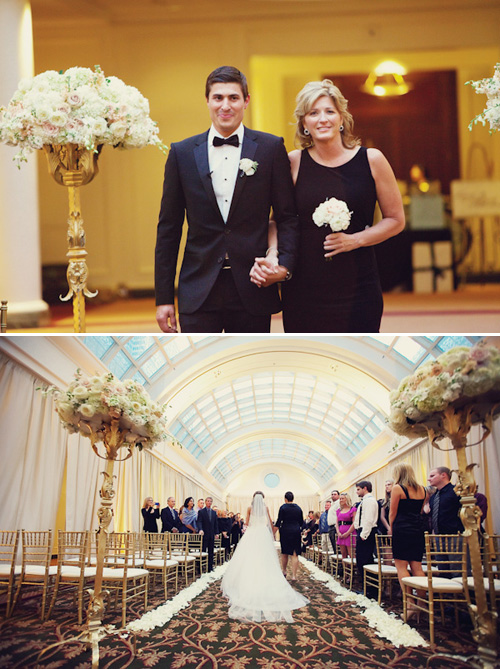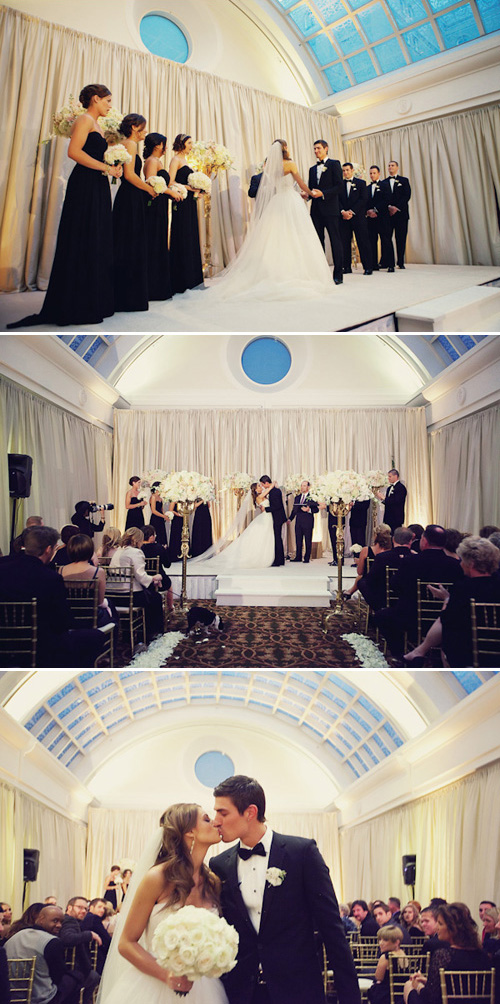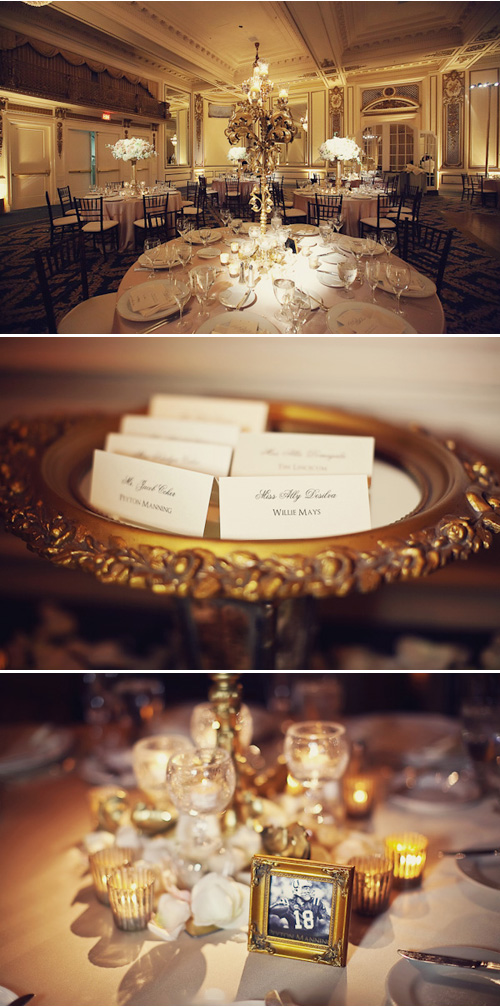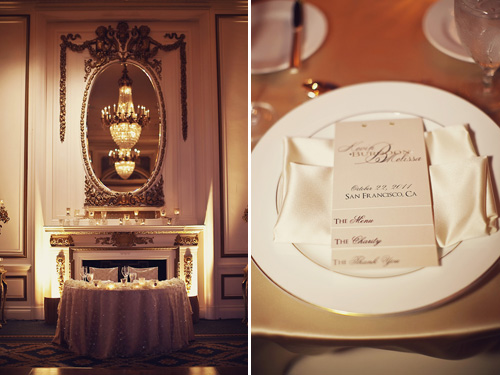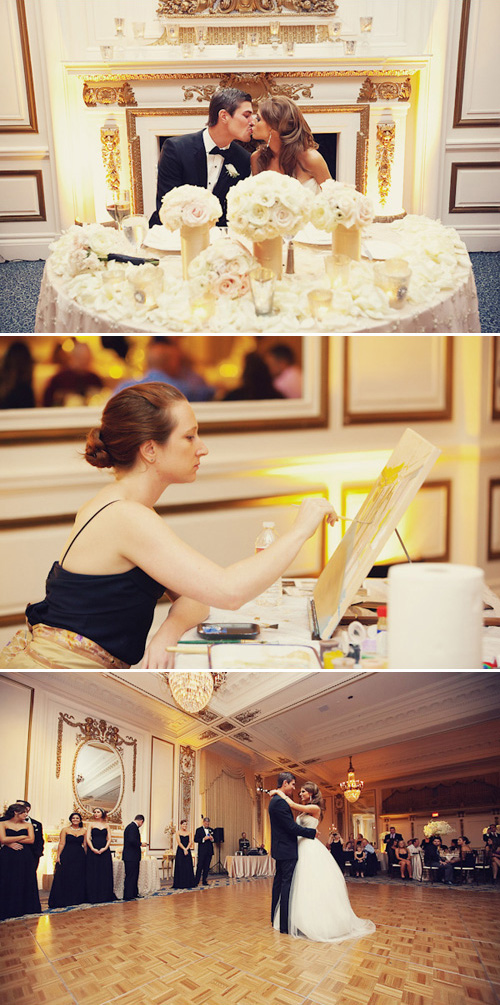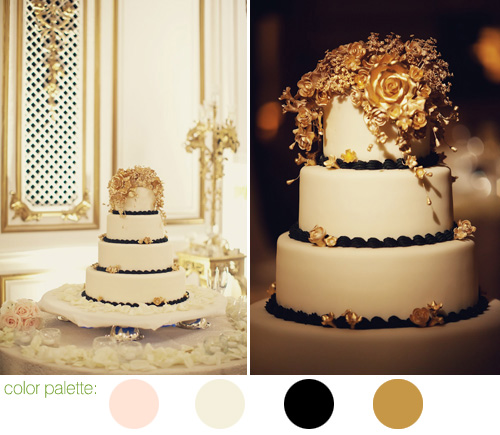 The Moments: The romantic day was filled with amazing moments, but Melissa had a few that particularly resonated. She said, "The moment that most stands out was seeing each other as I came down the aisle during our ceremony. We did a 'first look' before the wedding, and we were both nervous that it might take away from the surprise of seeing each other for the first time during our wedding ceremony, but we worried for no reason. That moment will forever be one of the most amazing times in our lives!" Other treasured memories are the words spoken by their officiant at their ceremony; their first dance when "time literally stood still;" and having a quiet moment drinking champagne, just the two of them, in the room where their ceremony had taken place just moments before.
The Pros: To learn more about the talented professionals that helped create Melissa and Kevin's elegant day, be sure to visit their page in our Real Wedding Library!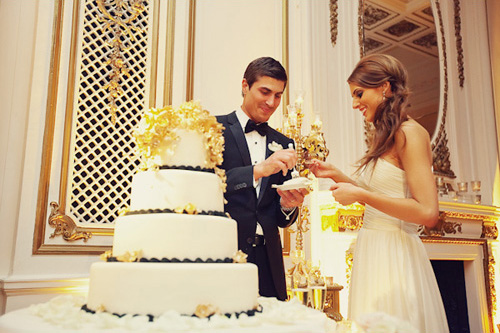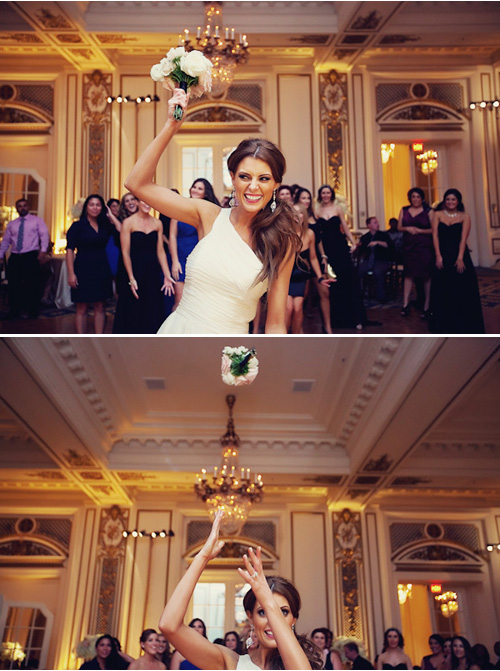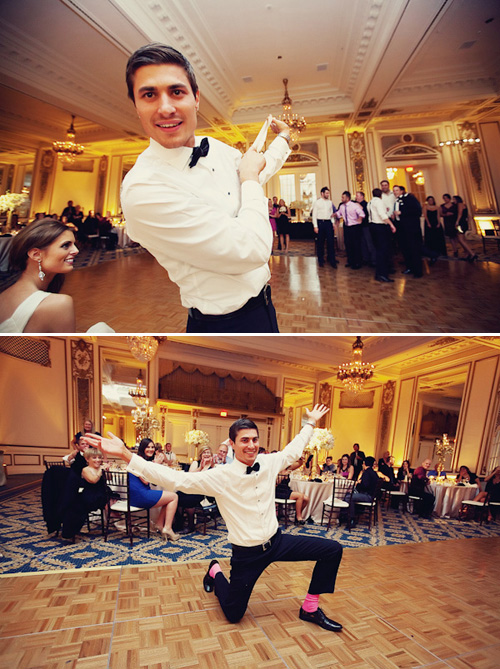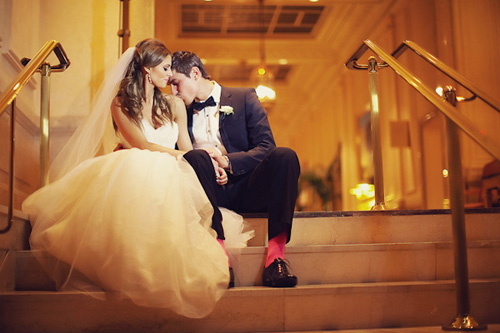 Thanks you so much for sharing your romantic wedding with us Melissa and Kevin. Our biggest congrats to you!