Label' Emotion
Best Wedding Planners in France; South of France; London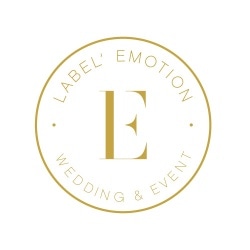 CALL: France: +33 6 52 72 55 83
FOLLOW:


ABOUT THIS ARTIST
Label' Emotion collaborate with finest suppliers to deliver to our clients unique feelings.
Made of a team of eclectic, dedicated, passionate and energetic professionals, we are always on the look out for cool trends, new talents & locations with soul.
With a strong & unique network of 9 agencies across France but also 2 in London & Geneva, we regroup thousands of professional vendors to be able to organize, coordinate and magnify each specific request, need and wish. Leaving us the keys of your project allows you to appreciate your event without the pressure of planning it.
Wherever you are elegant, extravagant or conventional, our mission is to transform your wedding day from a blank canvas into the bash of your dream.
To treat your friends and family to the celebration of a lifetime all you have to do is to say Yes, I do.
London Office: +44 777 629 0759
France Office: +33 6 52 72 55 83
X
Your request for information was sent to
CONTACT
---