One of the TOP WEDDING PHOTOGRAPHERS in Virginia and Washington DC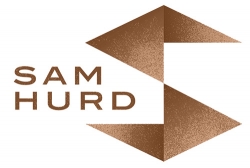 VISIT:
http://www.samhurdphotography.com
READ:
http://www.samhurdphotography.com/blog
E-MAIL:
sam@samhurdphotography.com
CALL: 434.426.5018
| | |
| --- | --- |
| FOLLOW: | |
FROM THE ARTIST:
I thought for a long time about what to write here and realized something: my photos should say it all.†My work tells†not only what kind of photographer I am, but what kind of a person.
I approach weddings as a storyteller and realize that the last image of the day can be just as important as the†first. I know youíll cherish your photos for the rest of your life and that they have value well beyond what you pay for them. For†these†reasons I offer full day coverage and no limit on images taken.
My style isnít for everybody, but for those that feel it is I hope to talk with you soon. -Sam