Liam Warton Weddings
Best Wedding Photographers in Sweden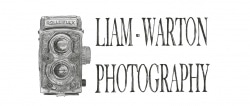 FOLLOW:


ABOUT THIS ARTIST
I drink too much coffee, collect analog cameras and I enjoy evenings at home where I listen to vinyl records or watching classic movies with my girlfriend and my cat.
I'm originally from Australia, but now based in Stockholm, traveling around the world photographing weddings. I have documented the weddings in Scandinavia, England, U.S.A. and in Australia.
I have always been fascinated by art and the creative process. When I moved from Australia to Sweden for love it was a fresh start for me. I decided to devote myself to my creative side! With a curiosity and a desire to create unique images I took on life as a photographer in Sweden. In my spare time I only photograph with old analog cameras and work on creativity and my artistry which I then incorporate into my wedding photography. I strive to create something timeless and cinematic, while being unique and artistic.
I take a documentary approach to tell the story of the day with a creative twist. I intend to create timeless and unique photographs that you can proudly hang in your home and share with family and friends. My wedding couples like me appreciate artistic expression and are looking for a creative alternative to traditional wedding photography.
Featured Posts on Junebug Blogs
---
X
Your request for information was sent to
CONTACT
---