Love Luella Photography
Best Wedding Photographers in Wales and England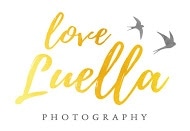 ABOUT THIS ARTIST
Hey I'm Tash aka Love Luella. I'm a UK based wedding photographer/storyteller.
I first picked up a camera age 10 and I've been hooked ever since! I think I own around 20 vintage cameras and I probably came into the world with a polaroid selfie!
I love box sets, new note books, self expression/body art, discovering new places (that's a big fat YES to destination weddings) and CAKE.
I work best with couples who love life & value time as much as I do. Who you are as individuals and who you are as a couple is everything. From the personal details you've worked so hard on to make your day unique to you, right down to you two together- I want it all.
You can be traditional, quirky, laid back, but there is one golden rule: It's your wedding, have it your way-and have fun!
I'm in my element right in the fold, I'll fit in like a life long friend-chatting to guests. Capturing the connections, emotions and moments as they unfold.We'll have a few formals of immediate family, I'll keep them short and sweet so you can get back to enjoying your day and I can get back to what I do best.
Throw into this my ability to make even the most camera shy couples relax we will create some emotionally driven, awesome portraits for the walls.
I capture authentic, personal stories and tell them through imagery, so you can relive your day time and time again.
I can't wait to tell yours! T x
Featured Posts on Junebug Blogs
---
X
Your request for information was sent to
CONTACT
---