The best wedding photographers in Dallas, Texas - available for destination weddings worldwide
We know how much your wedding photography will mean to you in the years to come.
That's why we bring you
our trusted Hotlist of the best wedding photographers
in Dallas, Texas,
and around the world so you can choose your wedding photographer with confidence!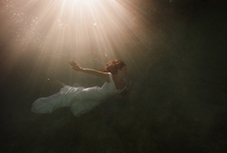 Top Texas photographer, Amy Karp, is sought after around the world for her fine-art underwater photographs and her stunning wedding imagery. When you hire her to shoot your wedding you get to have it all; dreamy bridal portraits, magazine style details, (sexy boudoir photos, if you're feeling daring) and hundreds of in-the-moment images that tell the story of your wedding day. A sweet Southern lady with a delightful sense of humor, and tons of experience and talent, she can't wait to connect with you to give you everything you're looking from your wedding photography, and more.
Taking bold, vivid, creative photographs that capture the complete essence of you as a couple, award-winning wedding photographer Collins Metu has been setting trends throughout Texas and the world with his soulful and compelling imagery. Focusing on the emotions and excitement generated by your love for one another, Collins works his magic to bring you candid, heart-felt memories that will live on forever. Devoted to unobtrusively documenting your story from start to finish, you can relax and enjoy your day with the ones you love the most. Whether you plan on getting married in Houston, Dallas, or in some far-off destination, Collins can't wait to get to know you and capture your special day.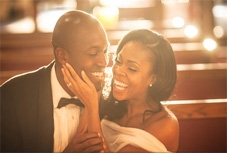 Award-winning and frequently-published wedding photographer, Hiram Trillo, captures the seconds in time that you will remember for the rest of your life. From the first moments of your big day to your beautiful goodbye, he works with a passion to create stunning artful images you'll treasure. We love his gorgeous fashionable bridal portraits, his crisp details, and his touching spontaneous photographs that celebrate the heart and soul of your wedding day. Internationally sought-after and at home on the road, Hiram would love to capture your wedding wherever your dreams take you.
Fashion forward and phenomenal, Dallas wedding photographer, Jeremy Gilliam, travels all over the world to capture weddings for a select and satisfied clientele. His work is soulful, often sexy, and always full of a lovely Southern grace that makes the moments in them touch your heart. One-part wedding photojournalist, one-part fashion photographer, and two-parts awesome, Jeremy loves to celebrate love and to travel to capture your wedding wherever you are.
Clearly, Kathryn Krueger adores a good love story. Observing the people she works with through compassionate, creative eyes, she captures touching moments of lingering beauty that show us what matters most about getting married and being in love. Approaching her life and her work with a curious, joyful heart and a great sense of humor, Kathryn's goal is to bring out the very best in people and places and to create enduring works of art that her clients will cherish. To that end we say, congratulations Kathryn, mission accomplished!
330 Austin Ave #301 - Waco, TX 76701
Bradford Marten's photographs have got soul; from his intimate, quiet images of couples on their wedding day, to his uplifting, spontaneous portraits of their family members and friends, he captures authentic expressions that speak straight to the heart. A music connoisseur and lover of romantic comedies, his easy-going personality makes him friends wherever he goes, and his artful, stand alone images are making him a star in the world of wedding photography. Based in Dallas, Bradford loves to travel and shoot weddings throughout Texas and around the world.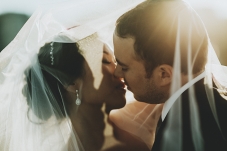 Edmonson Weddings is a collaboration of styles and talent from the dynamic father and son team of David and Luke Edmonson. Blending their diverse backgrounds with a mutual passion for photography, they've discovered the key ingredients for a beautiful wedding collection is as varied as each couple they've photographed. Their styles range from photojournalistic documentary, to fashionable portraits with every image they create more striking with elegance, more vibrant with color and more profound with intensity than the last. Their creative vision, combined with their spontaneity and humor, make them a dream come true for couples looking for a truly unique experience from their photographer.
Providing a boutique experience with an exemplary level of personalized service, Adam Nyholt is highly sought-after in Houston, Austin, and Dallas, Texas, and all around the world for his elegant, brilliantly creative imagery that stands the test of time. With solid experience and an upbeat, supportive personality he builds a trusted rapport with you that's based on your love and chemistry as a couple, so he can document your wedding from a truly authentic and distinctive point of view. A believer in letting life and love unfold naturally, he works behind the scenes capturing all the people, places and things that make your wedding so unique, so you can enjoy your celebration while he captures all the moments and details that mean the most to you.